The Gold Coast has sun, fun and sand but there's one thing Australia's playground has been needing for some time: expanded airport terminal facilities.
That's now well on its way thanks to a deal signed with property and infrastructure giant Lendlease to proceed with the next phase of Gold Coast Airport's $370 million airport redevelopment, Project LIFT.
The airport achieved the project's first milestone in time for the successful Commonwealth Games in 2018 with an upgrade that saw a 20,000 square metre expansion of the apron area. The construction of a new taxiway was delivered at the same time.
Now comes the development of the three-level southern terminal that will give the airport aerobridges for the first time.
The project will generate up to 1500 jobs during construction and is due to be completed in mid-2021.
It will also relieve a capacity bottleneck while providing residents and visitors with new facilities in an eco-friendly building that continues work already done by the company.
Aerobridges are something the current single-level terminal couldn't accommodate, and Queensland Airports Limited chief executive Chris Mills believes having four of them at the new terminal will be a big plus for passengers.
Gold Coast runs a common use terminal combining domestic and international operations using swing gates.
The new facility will keep up that tradition, seeing the aerobridges used for both domestic and international services.
Mills says this means the airport has been able to increase its capacity in the most efficient way.
He says the traffic comes in peaks and the airport also has a curfew.
The international and domestic peaks also vary, he says, so this means the terminal needs to be designed so that gates and baggage handling can swing between the two.
As well as aerobridges, passengers will also see expanded retail options, while the new terminal will be adjacent to a planned 192-room Rydges-branded hotel. The hotel is likely to be complete by mid-2020.
The existing terminal has reached the point where it cannot fit in additional retailers but the changes and increased floor space will re-open the gates.
"We know from that perspective we're definitely underdone in retail,'' Mills says.
"We have people coming to us all the time with opportunities for different retail offerings so we're really keen to take advantage of that by expanding and putting in a range of different options.''
A big focus when the airport heads out to the market will be retail that is unique to Gold Coast offerings.
"Part of the character and flavour of this development is that you know that you're in the Gold Coast when you get to it,'' Mills notes.
The southern terminal expansion will also reflect the popular northern NSW region.
The big impetus for the new terminal, of course, is being able to cope with passenger growth in one of Australia's fastest growing regions.
Traffic at the airport has soared from about 1 million passengers annually to 6.6 million in the past two decades and airport authorities expect it to more than double by 2037.
By that stage, Queensland Airports Limited predicts Gold Coast will be contributing $818 million annually to the region and supporting an estimated 20,000 full-time jobs.
Mills expects that to be a combination of population growth on the Gold Coast and northern NSW boosting levels of outbound traffic and continued increases in inbound traffic.
It will be helped by local development such as new hotels, sporting events and other projects in the pipeline.
"The population of the Gold Coast is growing fast and it's projected to continue to grow faster than the Queensland and Australian averages,'' he says.
"So, we're confident around the fundamentals of the Gold Coast in terms of that growth."
And while inbound leisure traffic still dominates, Mills says the airport has seen a change over time in the level of business traffic.
He points to Sydney-Gold Coast, the fourth busiest route in Australia, as an example of how people can work in the area and commute to Sydney on an as-needed basis or return to the Gold Coast on weekends.
But it's also a major tourism destination and gateway to northern New South Wales and communities such as Byron Bay for visitors from other states, and markets such as New Zealand and China.
"We certainly know that in Asia and places like China, you have this very high awareness of the Gold Coast,'' he says.
"One in four Chinese who come to Australia come to the Gold Coast so it's very much on their itinerary."
The airport has a business development team which is constantly in the market looking at building international connections, something that will be easier with the new terminal.
Mills says Gold Coast is conscious Brisbane also serves South-East Queensland and does not go head-to-head in the sense of international airlines having operations in both locations.
"But it's a pretty big market and our team is talking to a number of airlines and talking in a number of countries,'' he adds.
"So I would be pretty comfortable in saying that we'll be talking about some new route opportunities over the balance of this year based on the interest and the confidence in the market that we're seeing."
However, the airport boss won't be drawn on which countries.
"All I would say is that for us the focus is in the Asia region but at this stage it's a bit too early to say anything,'' he adds.
Gold Coast has another potential source of growth sitting on its doorstep: Southern Cross University has its Gold Coast campus in its precinct.
"They have some very strong growth planned into the future and we're working with them on that,'' Mills says.
"So ultimately, part of it for us is looking at how international student numbers can grow in this area and a connection through the airport in terms of making the case for flights to international destinations."
Also on the cards is a proposed light rail link to the airport and potentially across the border to Tweed as well as more immediate projects in the airport precinct, such as a forthcoming childcare centre.
"It's part of the broader concept that we're more than just an airport," Mills says.
By Steve Creedy
---
About Steve Creedy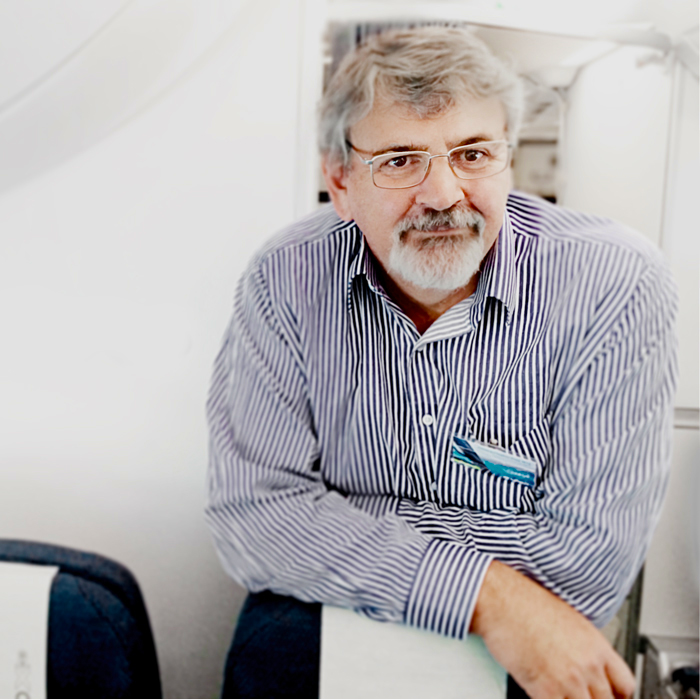 An award-winning journalist, Steve began covering aviation in the United States in the early nineties before returning to Australia later that decade and editing The Australian's aviation section for 17 years. He is editor of Airline Ratings and has co-authored books on industry initiatives aimed at reducing greenhouse emissions.
Steve has joined the AAA to write interesting and informative editorial on the aviation industry.