In the early 1970s, West Australian tourism authorities used what was then the latest technology to produce a campaign that rocked the state.
It combined a multi-screen visual feast of the West's spectacular scenery with some serious sonic firepower and the driving music of Pink Floyd's "One of These Days".
The show toured regional areas and it left some of those who saw it sufficiently pumped that it was recently a topic conversation almost half a century later.
Fast forward to 2019 and Western Australia is again harnessing technology to inspire locals and others.
Perth Airport has joined forces with the Committee for Perth as a core funding partner behind the "Hashtag Perth" project to overcome any lingering perceptions that the WA capital is an expensive city hindered by economic fluctuations and a lack of art and culture.
The idea behind the two-year project is to promote the WA capital as a lively 21st century city that has evolved greatly since the "dullsville" tag it received from Lonely Planet in 2000.
It will look at the city's strengths and weaknesses before developing strategies to boost its global prominence and identify target markets with the intention of growing the economy.
A big part of that is exploring Perth's current reputation as a place to live, work, visit, invest and do business
The project is examining gaps between perceptions of the city and reality as well as how locals view and promote their hometown.
The initial findings are not good in terms of the locals: independent research commissioned by the committee identified an "inferiority complex" that is holding the city back.
It found Perth residents were their own worst enemy when it came to talking up the city's positive attributes.
This was despite the fact it was viewed by outsiders as just as appealing as Melbourne and Sydney and more appealing than Brisbane, Auckland and Singapore.
The research showed locals enjoy living, working and studying in Perth but were slow to recommend it to others.
Perth's renowned natural environment and beauty were the attributes best loved by locals and visitors alike.
Nonetheless, hard-nosed external business influencers still saw it as a place to invest.
And people who had experienced Perth were far more likely to perceive it favourably and recommend it than those who hadn't.
Perth Airport chief executive Kevin Brown says the relationship between experiencing the city and reputational uplift means direct flights, diverse accommodation options and high-quality public transport are key to strengthening Perth's reputation.
"This report shows the importance of a much closer association between tourism strategies and those strategies focused on increasing investment, migration and students into the region,'' he says.
"Experience is critical to a positive perception – by increasing student numbers we give ourselves the best opportunity to increase visitation and investment."
The airport became involved with the project, according to Brown, because it aligns with the company's goal to be an outspoken advocate and champion for the state.
"We facilitate travel and employment by connecting people and places, so ensuring Perth is well regarded and understood is of critical importance to all of us.
"We need to enhance our relevance in key markets that are looking for new travel experiences, new suppliers of fresh food, new educational opportunities and new business connections.
"This research is crucial to review and question what Perth and WA's value proposition is to the world and what differentiates us from other destinations."
The airport chief notes that more than half the world's population lives on WA's doorstep in Asia and the state has Australia's only non-stop flight to Europe.
He argues Perth should be the natural entry point for international visitors, business travellers and international students and that strong visitor growth equals economic growth.
The state also needs to maximise the opportunities provided by new and planned projects such as the Optus Stadium, Elizabeth Quay and a new museum.
"Perth Airport is also embarking on a $2.5 billion investment in new terminal and airfield infrastructure, which will ensure that we have the capacity to accommodate future passenger growth well into the future," he says.
By Steve Creedy
---
About Steve Creedy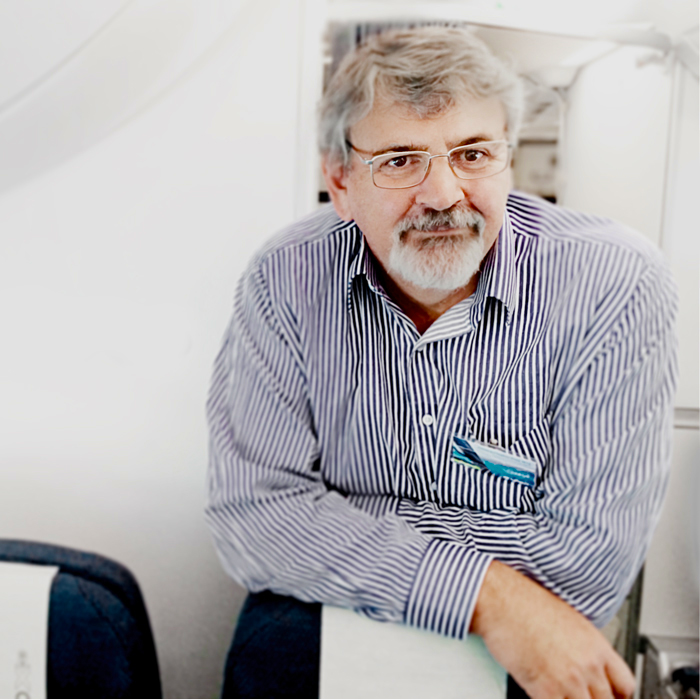 An award-winning journalist, Steve began covering aviation in the United States in the early nineties before returning to Australia later that decade and editing The Australian's aviation section for 17 years. He is editor of Airline Ratings and has co-authored books on industry initiatives aimed at reducing greenhouse emissions.
Steve has joined the AAA to write interesting and informative editorial on the aviation industry.