With the nation desperate to limit the economic damage from COVID-19, Perth Airport has been working hard to keep essential resource industries operating smoothly in its vast home state.
Ranked as the world's biggest producer of iron ore and lithium and the second biggest supplier of liquid natural gas (LNG), Western Australia's importance to the national economy is underscored by record 2019 resources sector sales of $163.7 billion.
The need to keep fly-in, fly-out (FIFO) workers flowing to resource projects has seen the airport become Australia's busiest in terms of flight movements during the crippling COVID pandemic as it kept operating 24/7 to support the state's critical resources workforce.
Perth has always been a busy FIFO airport with resources traffic accounting for 20 percent of its traffic.
That has now soared to almost 90 percent as overall passenger numbers fell 87 percent due to COVID-19.
Like all airports, however, Perth is taking a significant financial hit from the pandemic and regular public transport operations plummeted.
A 97 percent drop in interstate and international passengers saw total passenger numbers slump from 1.234 million in April 2019 to 158,894 in April 2020 and shutdown is expected to wipe out $120 million in revenue in the final three months of the 2019-20 financial year.
Perth Airport Chief Executive Kevin Brown describes the loss of passengers as "swift and brutal".
"The coronavirus outbreak has had a catastrophic impact on the aviation sector and airports have not been immune to this," he says.
"With a combination of State and Federal travel restrictions we expect to lose around five million passengers by September, compared to last year.
"Given we collect aviation revenue on a per passenger basis, this has had a devastating impact on our business.
"We have cancelled our dividend, reduced working hours across our team, and frozen recruitment and non-essential spending."
Travel within WA became almost completely FIFO-related following a decision by the WA Government to impose regional travel restrictions across the state as demand from the resources industry helped limit the fall in intrastate passengers to 63 percent.
But pressure on FIFO companies to socially distance on flights means the drop in total flight numbers between the start of the COVID outbreak in February and April was only 44 percent, the lowest of any major airport.
By comparison, flights at the nation's biggest airport, Sydney, were down 83.5 percent for the same period while Melbourne saw a drop of 97 percent.
Yet the need for social distancing also created challenges for Perth.
The WA government exempted FIFO workers from both interstate and intrastate restrictions, but mining companies were worried about the negative perceptions a lack of social distancing could generate.
The decision to fly fewer people on each plane meant the airport was incurring additional costs processing more aircraft but generating the same revenue under its passenger charging regime because the overall number of passengers did not rise.
The changes were further complicated by the administration of Virgin Australia and a now-resolved altercation with Qantas. The two issues meant that at one stage, neither airline was passing on fees collected from customers.
The increased traffic also placed pressure on slot management during peak times and the airport was unable to introduce efficiency measures such as consolidating FIFO services into one terminal.
FIFO operations in Perth are split between two locations nine kilometres apart, with Virgin and Alliance operating from Terminal 2 in the central airport precinct and Qantas operating from terminals three and four. Other FIFO operators do not use the terminals and fly from the general aviation precinct.
The airport had been able to close the Terminal 1 domestic pier by moving Virgin's government subsidized-services to T2 and had partially closed T3 and T1 international but saw the split FIFO operations as an inefficient way to operate in an economic crisis.
Despite this drawback, airport management worked with the Chamber of Minerals and Energy, resources companies and airlines to quickly implement changes needed to minimise the risk to workers from the new disease.
Mining company Rio Tinto, for example, brought in trained medical staff to run the screening process and introduced an online and face-to-face health questionnaire.
Workers' temperatures are checked, and they undergo a finger pinprick blood screen to detect viral antibodies.
Those that test positive are required to undertake a COVID-19 test at an approved clinic before they can fly.
At the same time, the airport introduced a bevy of changes that included taping off every second chair in all five terminals and placing hand sanitiser at security check points.
"Almost overnight we introduced additional floor markings in key areas such as check-in, security screening and boarding, installed additional signage, and increased the number of PA reminder announcements,'' Brown says.
"The resource companies now have representatives on site to maintain social distancing of their workers waiting pre-flight in the larger baggage reclaim area.
"Those workers are then called through closer to their flight time, meaning there is a better flow through security screening and fewer people congregating in the departure lounge.
"Our airline partners have also helped by managing the boarding process by row numbers to ease the boarding rush."
Brown says the system is "operating perfectly" while giving the community confidence the airport is managing public health issues effectively by working with the resource sector.
"Perth Airport has also assisted resource companies to establish pre-fight testing of workers and a tent city has sprung up in our car parks to accommodate this,'' he adds.
"Overall, Perth Airport continues to operate safely and securely to ensure FIFO workers can get to and from their workplaces, to ensure freight services can continue to carry goods into and out of our State, and of course to bring Australians home on repatriation flights."
There's good news, too, in the way the workers have reacted.
The airport says the workers' approach to the new system has regimented to the point it is now second nature to them.
By Steve Creedy
---
About Steve Creedy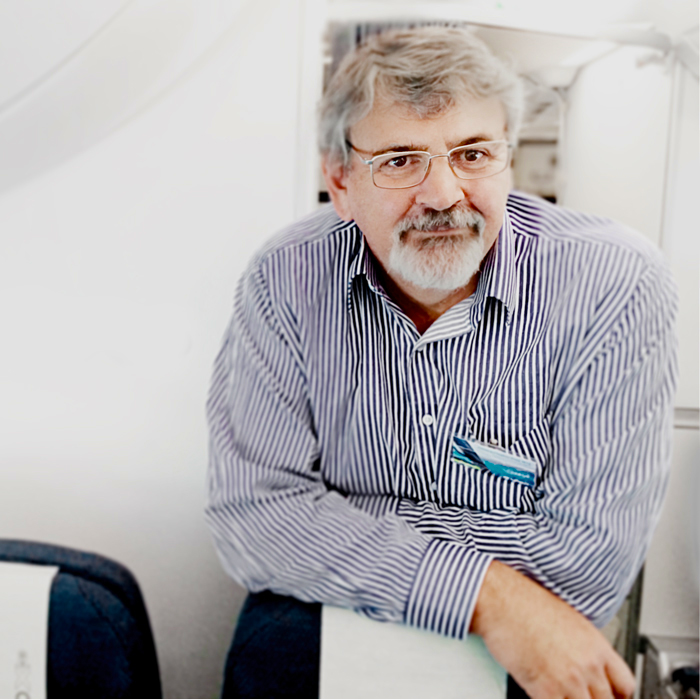 An award-winning journalist, Steve began covering aviation in the United States in the early nineties before returning to Australia later that decade and editing The Australian's aviation section for 17 years. He is editor of Airline Ratings and has co-authored books on industry initiatives aimed at reducing greenhouse emissions.
Steve has joined the AAA to write interesting and informative editorial on the aviation industry.
Subscribe Now