Three months into his new job as head of aviation at Canberra Airport, Michael Thomson is keen to make the most of the opportunities he sees at a facility he has long admired as a traveller.
Thomson sees an airport with the capacity to cope with double its current passenger throughput and opportunities to spark growth in areas such as low-cost travel, international services and freight.
"We have a fantastic facility,'' he says. "We have a population that is keen to travel.
"We have a lack of low-cost carriers servicing this market at the moment and we have some opportunities around international and domestic routes.
"So there's a real keenness to explore what we can do in those spaces."
Thomson was born and grew up in Canberra, graduating with economics and science degrees from the Australian National University and a post graduate law degree from University of Canberra.
He went on to develop a hefty resume in sport that included four years working in Lucerne, Switzerland, for FIFA on the 2002 World Cup.
On his return to Australia, he worked in variety of roles for the Football Federation Australia and Australian Rugby Union before moving to sportswear company Nike.
In 2013, he moved to China to become Nike's head of sports marketing in Greater China.
His return to Canberra in 2015 initially saw him working for the Australian Sports Commission before taking over as the chief executive of the Brumbies rugby team.
He was credited with turning around the Brumbies financially and helping them report back-to-back profits for the first time in the club's history.
At the end of last year, however, he reached the view that he done what he set out to do for the rugby team and started looking for a new challenge.
It was a meeting over a cup of coffee with Canberra Airport managing director Stephen Byron that brought him into aviation.
The well-travelled Thomson was already a fan of the national capital's airport, which he describes as "visionary", as well as the ethos of the Capital Airport Group and the Snow family.
"We got talking about this opportunity and the more I heard about it, the more it really appealed to me,'' he says.
"I'd always admired what the Snow family had done around Canberra and particularly through the airport.
"My involvement with the Brumbies meant I had a lot to do with various tourism initiatives, Canberra businesses and government so I was always very keen to see how we could progress and promote Canberra."
Thomson admits he remains on a learning curve and that he still occasionally reaches for a translator to decipher the industry's many acronyms.
He says one aspect of the industry that surprised him was the complexity of the operations, noting that even regular travellers are unaware of the many things that happen behind the scenes.
But he says the collegiate approach of the people he deals with in the industry has made the transition easier than would otherwise be the case.
He has also been impressed by the expertise at the airport.
"There are a lot of people who have been here a long time and have built up a wealth of knowledge and the culture in the organisation itself is very strong,'' he says.
Among the tasks he has set himself is building on the low-cost carrier network established in 2016 with the return of Tigerair Australia after a five-year absence.
Thomson says Tigerair has been a great partner that has performed well, and he sees an opportunity for the airline to further expand its offerings from Canberra.
He also wants to engage with Jetstar.
"There are currently 22 buses a day that go from Canberra to Sydney,'' he says.
"Populations in both cities are increasing — we know that Canberra is growing at a fairly strong rate —
"We have an educated and affluent population, I think the highest average income in Australia is in Canberra, so we have people with the money to spend and who want to travel.
"We just have to provide them viable opportunities to do so through the airport."
From an international perspective, the destinations currently topping the list of potential targets are New Zealand and China.
Canberra is a relative newcomer to international flights and welcomed its first service when Singapore Airlines started four-times-weekly Boeing 777 flights in 2016.
The SIA flights, which were joined in early 2018 by a daily Qatar Airways service, initially gave Canberra a connection to New Zealand via the Singapore-Canberra-Wellington "Capital Express".
That ended in May 2018 when the Canberra flights were switched to a daily Singapore-Sydney-Canberra service and the Wellington leg was moved to Melbourne.
Thomson believes a Canberra-Wellington route using smaller equipment is still sustainable but sees Auckland as an even better opportunity.
"The feedback I get from people around town is that they would love to be able to fly there directly,'' he notes.
"New Zealand itself is a destination but there's also onward flights to the Pacific and to the east and west coasts of the States.
"The numbers we've run so far suggest a direct Auckland-Canberra would be sustainable with a network hub out of there.
"There are a couple of carriers that could make that work and that's one we want to explore."
China is also a target and airport management met Chinese carriers there during a recent visit with the ACT Chief Minister.
Thomson believes a triangulated route involving a Chinese carrier is a possibility for Canberra.
Another area he is keen to pursue is freight, looking at how the airport can provide an opportunity for surrounding regions such as the Riverina.
Canberra has the advantage of being curfew-free and there is ample space to develop facilities. It already has deal with Pak Fresh to establish a facility to handle perishable exports.
"We have Singapore going overnight,'' Thomson says. "We could conceivably have a producer who loads up his truck at lunch time, gets here, loads on to the Singapore flight and the produce is in Singapore the next morning for breakfast.
"If it's not Singapore, it could be from Singapore into China by lunch time that day. There are some good opportunities and we're seeing a lot of interest in that space.''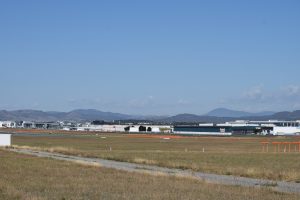 Some good news for the airport's owners is that Thomson believes it can handle growth without significant additions to infrastructure beyond a current taxiway extension.
Work has already started on extend the taxiway closest to the terminal, Taxiway Bravo, to match the full length of the runway.
The work is expected to take 14 to 18 months and will boost safety and efficiency.
"It will enhance safety because it means planes don't have to cross the main runway when they're taxiing back,'' Thomson says. "It will also increase the speed of embarkation and disembarkation for the same reason.'"
"The majority of the infrastructure at the airport probably doesn't need significant change at this point in time.
"We're doing a little bit of work on some of the gate bays in terms of asphalt regeneration.
"At some stage we will obviously need to look at the taxiway on the far side and various other places but on the whole the infrastructure's in a very good spot."
By Steve Creedy
---
About Steve Creedy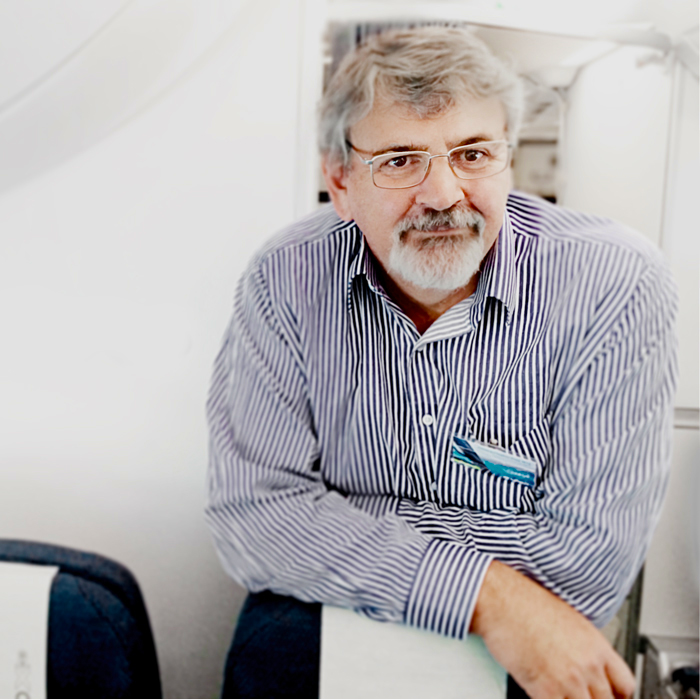 An award-winning journalist, Steve began covering aviation in the United States in the early nineties before returning to Australia later that decade and editing The Australian's aviation section for 17 years. He is editor of Airline Ratings and has co-authored books on industry initiatives aimed at reducing greenhouse emissions.
Steve has joined the AAA to write interesting and informative editorial on the aviation industry.