"Position, position, position" is the catchcry of real estate agents, but for regional communities wanting to attract airlines it should be "intelligence, intelligence, intelligence".
Ailevon Pacific Aviation Consulting managing director Oliver Lamb urges communities wanting to attract regional airlines to begin the process by building a database on their market.
Mr Lamb told attendees at this year's Australian Airports Association national conference that intelligence such as surveys were invaluable to airlines looking to enter a market.
"They don't know the market and you do,'' he told a packed conference room. "And if you can go to them armed with knowledge about how your market travels, that is going to be super useful to them."
The aviation consultant said regional operators needed to go in with the very best data they could get and be prepared to offer an airline the raw data so they could analyse it themselves.
Working with tourism partners was also critical to understanding potential passengers coming into a market.
"No matter how much surveying you do of the market, you probably won't pick up who's coming into the market in terms of visitors,'' he said.
"Understanding who those visitors are in terms of why they travel, when they travel, how they travel and who they travel with is something the airlines are absolutely fascinated by and would really be an important part of driving the success or otherwise of a route.
"The majority of regional routes are not driven by the demand from that regional community, they are driven by inbound demand.
"So understanding who's coming into your market is absolutely critical."
Also crucial was building a business travel database.
"Go and talk to your businesses when you get back to your community and understand where they're travelling, how often do they travel, who's travelling, what do they pay, how do they get there," he said
Mr Lamb acknowledged that it took a long time to build up a database but said the regions that did it had "a huge advantage" over those that failed to do so.
He also warned attendees not to be under any illusions that route development was anything other than a marathon process.
"It's not something you can achieve is six months, 12 months or even two years,'' he said. "And anybody who has bosses who say to you 'I want a new route by the end of this year', forget it.''
He said route development took three or more years to work, especially in regional airports, and good initial preparation was essential.
"If you're going to spend three years targeting your opportunities, you want to make sure that opportunity is well reasoned, well thought out and actually has the demand behind it,'' he said.
"Because otherwise, if you get to the end of that three-year process without doing your homework in the first place, it will be a futile and wasted exercise."
It was also the case that the route development could fail anywhere in that process, he said.
This could be a case of failing to provide the right information or not developing an attractive incentive package.
And even those airports who managed to get an agreement from an airline could see a last-minute problem arise.
"So it's not until the wheels touch the ground, really, that you've actually secured the route,'' he said, noting that even this marked the beginning of a new process aimed at keeping the airline and growing the route.
There was, he said, no easy way around route development and no short cuts.
"You just to have to make sure at the very, very beginning that you've thought through very carefully what your opportunities are, you've done your homework to be able to justify why the airline should serve that route."
Some of the pitfalls identified by Mr Lamb included rushing off to talk to an airline without identifying which carrier was the right option and targeting competition on a route that was performing well for an existing airline before it was ready for a second.
He warned that operators who brought in competition before a route was ready risked both carriers losing money and the airport losing both carriers.
Other advice included being prepared to defend the results of a market analysis and remembering to follow up with carriers.
"Airlines have short attention spans and there are 28 other airports they are probably seeing that week,'' Mr Lamb said.
"If you don't follow up, somebody else will and take your place.
"So making sure you stay in their ear, following up where necessary, staying relevant to their needs and answering their questions … is a really important part of that process.''
On the question of route profitability, Mr Lamb noted that it was a case of understanding how an airline's revenue from a service compared to its costs.
"Making sure you have a reasonable finger on the pulse in terms of how your airport costs compare to your peers in regional Australia is a really important thing," he said.
Looking to the future, Mr Lamb said a major challenge for communities was the increasing size of regional aircraft as smaller planes disappeared.
He emphasised the importance of anticipating change.
"Qantas and Virgin and other regional carriers are looking at larger aircraft to serve regional Australia,'' he said. "What does that mean for your airport? Is your airport infrastructure ready for that? Is your market ready for that?"
By Steve Creedy
---
About Steve Creedy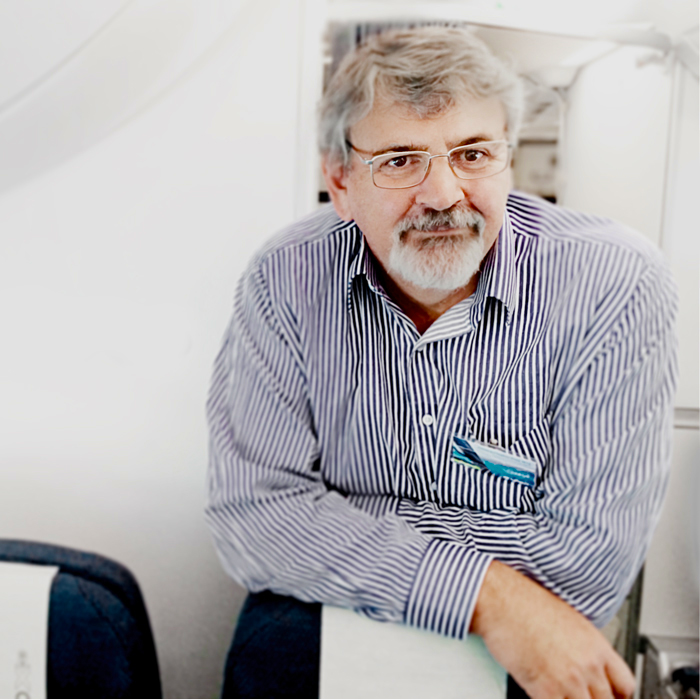 An award-winning journalist, Steve began covering aviation in the United States in the early nineties before returning to Australia later that decade and editing The Australian's aviation section for 17 years. He is editor of Airline Ratings and has co-authored books on industry initiatives aimed at reducing greenhouse emissions.
Steve has joined the AAA to write interesting and informative editorial on the aviation industry.