As continuing uncertainty about the coronavirus pandemic forces airports large and small to recast their plans, a $2 billion Sydney Airport equity raise aims to ensure the nation's major gateway is prepared for all contingencies in what it describes as the most stringent travel restrictions in Australian history.
Sydney Airport's first equity raising since 2013 comes as optimism about a domestic revival has been dented by further border closures and as massive passenger shortfalls extend into the third quarter of 2020.
It has led chief executive Geoff Culbert to call for clearer rules on travel restrictions.
"I know the word unprecedented has been used so much this year that it's almost become meaningless, " Culbert told analysts and reporters at a briefing that also saw the airport announce a $53.6 million first-half loss.
"But what we are experiencing today are the most stringent restrictions on the movement of people since the second world war and, in a domestic context, possibly the most stringent restrictions in Australia's history.''
The airport's 1 for 5.15 renounceable rights offer is designed to boost the airport's resilience in an economic environment that continues to throw COVID curve balls while at the same time looking after the interests of long-term investors.
Executives said the fully underwritten raising would allow the airport to meet challenges that may arise in the uncertain COVID-19 operating environment and was the fairest structure for all security holders.
The offer will see pro forma net debt reduce from $9.1 billion to $7.1 billion and take the airport's already strong liquidity position from $2.6 billion to $4.6 billion. It will also help it maintain its investment-grade credit rating.
Acknowledging the loyalty of the company's long-term shareholders, management noted the decision to offer securities on a pro-rata basis meant security holders who participated would not see their holdings diluted.
Management also emphasized the long-term viability of Australia's busiest gateway.
The airport, which had already been focused on controllable costs for the past 18 months, has cut both operating and capital spend to a "baseline level" that maintains safe and essential operations.
Operating costs were down by more than a fifth in the first half and management expects to see further cost benefits in the second half.
Chief financial officer Greg Botham said the airport started 2020 with a strong balance sheet and ample liquidity but quickly identified the need for more liquidity when it acted to secure facilities totalling $850 million in April.
"Now with the ongoing uncertainty around the recovery path, we believe this entitlement offer is prudent and the right action to take to give you, our security holders, confidence that we will be strong on the other side,'' he said.
Culbert also emphasised the airport's long-term viability, noting: "The impact of COVID-19 has been severe but it will pass.
"And the underlying fundamentals of the business, the fundamentals that have made this business so successful over so many years, remain.
"We will get back to the trajectory of consistent long-term growth that has been so rewarding for our security holders."
It was an optimism partly shared by ratings agency S & P Global Ratings, which acknowledged the equity raising as a "credit positive development" providing balance sheet protection and reduced downside rating risk.
Nonetheless, S & P still has a negative outlook on Sydney's ratings and noted it expected the airport's metrics to be "very weak" for the full year as COVID-19 continues to curb passenger movements.
"We are likely to see some setback for total passenger traffic from our current expectations for calendar 2020 given that the second wave of COVID-19 infections in Victoria and continued sporadic cases in New South Wales have curtailed domestic movements,'' the ratings agency said.
"This has also pushed back border opening for Trans-Tasman travel to potentially later in 2020."
Sydney's half-yearly results showed in forensic detail the horror show of COVID-19 and its devastating effect on airport operations, an impact often overshadowed by the high-profile travails of airline customers.
The airport has been disclosing the damaging falls in passenger traffic on a monthly basis so it was little surprise that second-quarter numbers plummeted almost 97 percent compared to the same period last year to just 400,000 and were down 56.6 percent for the first half.
Freight operations remained resilient and helped frame the extent of the passenger falls: dedicated freight aircraft represented less than 2 percent of the airport's runway movements prior to COVID-19 but now account for almost 70 percent.
Resilience was again the name of the game in the property business as government and freight tenants continued to meet their obligations.
But those operational areas most closely linked to passenger throughput — aeronautical revenue (down 51.2 percent), car parking earnings (down 50.9 percent) and retail revenue (down 20.1 percent) were hard hit.
The airport recorded a $40.9 million provision for doubtful debts, including the Virgin administration, an impairment charge of $22.2 million for capital projects already underway but likely to be affected by the downturn.
It also recognised rental abatements between April and June of $52.9 million and rent deferrals of $6 million.
Culbert said many of the airport's commercial partners had asked for relief or in-kind assistance due to the impact of COVID-19.
"It's important to note that we've approached these discussions on a very principled basis with a focus on fairly and equitably sharing the pain, recognising that Sydney Airport itself has been significantly impacted by the crisis,'' he said.
"The amount of relief we have provided has been based on the impact the crisis has had to each commercial partner. The bigger the impact the bigger the relief.
"And that extended to 100 percent abatements for the likes of mum and dad businesses in the terminals that have lost all of their revenue because of the forced closures.
"And every conversation we've had with a commercial partner has been couched in terms of how we can best support each other to get to the other side of this crisis and make the most of the recovery when it arrives.
"We've been clear though these discussions that we're entering into short-term arrangements on a rolling basis. We don't want to lock into long-term deals when we don't know how far or close the recovery is."
On the airline front, the airport has rolled over until next year agreements with Qantas and international carriers, due to be renegotiated on June 30, to give the parties breathing space before tackling long-term agreements. Negotiations are underway with Virgin Australia as it emerges from administration.
One impact of the continuing crisis will be on jobs. The airport had guaranteed jobs for its team of about 500 full-time workers through to the end of September on the assumption it would have a clearer view of the future by then.
"Certainly, we hoped, like everyone else, that the worst would be behind us,'' Culbert said.
"Unfortunately, that is not the case and with everything we know now, we've had to make the tough decision not to extend the job guarantee.
"And given the severe impact to the airport, we've also decided we will have to restructure the business to reflect the significantly lower level of activity that we see at the airport on a daily basis and which we know will continue for the foreseeable future."
While the relatively small workforce — Sydney outsources many of its activities — means the impact of job cuts will not be as material as it might be for some companies, Culbert said they would still be acutely felt within the organisation.
"We're a small and a tight knit team and we all hoped we wouldn't end up here,'' he said.
"But COVID-19 has enveloped us all in ways we never anticipated.
"We're working through the restructure now and it will be completed by the end of September when the job guarantee ends.
"As part of this process, and more generally as we manage through the crisis, we will be endeavouring to keep our essential talent and capability and I personally am committed to leading Sydney Airport through the crisis."
Exactly how and when the recovery will come is still anybody's guess and the airport's chief operating officer, Hugh Wehby, predicted the 97 percent reduction in international traffic seen since April would continue until international border restrictions were eased.
He said domestic travel showed "a minor and welcome bounce back in July with small windows of travel to and from Victoria and Queensland".
"But with those borders now closed we expect domestic traffic to revert to the levels we saw through April and May,'' he said.
"We appreciate that the recovery of international traffic will be of interest to everyone. But given the uncertainty, it's extremely difficult to predict the shape and timing of this recovery."
Like his airline counterparts, Wehby pointed to International Air Transport Association predictions that the industry would not return to 2019 traffic levels until 2024, with uncertainty weighted to the downside risks.
But he was encouraged by comments from Qantas that the death of business travel had been greatly exaggerated.
"While we support some of this comment and analysis, particularly on the domestic side, we don't intend to lock ourselves into the international forecasts because we don't believe the short- to medium-term future has any level of certainty,'' he said.
"Instead, we 're really turning our focus to what we as Sydney Airport can do. We're working incredibly hard to hasten the recovery and we've been an active contributor to many forums that will hasten international travel."
This included work on the trans-Tasman travel "bubble" with the Australia New Zealand Leadership Forum as well as representation on the Airports Council International.
An internal recovery task force continues to work on commercially viable global COVID-safe travel with outreach programs to other markets with short-term travel resumption possibilities such as South Korea, Japan, Hong Kong, Singapore, and Canada.
"The plan is to form working groups for each market and develop plans for safe airbridges to submit to governments,'' Wehby said.
"The aim is that as soon as governments give the green light, we can pull that plan off the shelf and not miss a day's flying."
The airport operations chief noted management was acutely aware that governments in Australia and abroad "hold the pen" on decisions to re-open markets and predicted people would likely be flying less over the short to medium term.
He said that in August, at the height of the northern summer season, there were 78 fewer airlines operating than in the same week last year and it was likely many would stay grounded in the northern winter.
Despite the grim overall international passenger outlook, he saw some positive signs with total global airline capacity moving slightly above the half-way point to recovery and domestic passenger traffic in parts of Asia such as Vietnam bouncing back from April lows to high levels.
"What this demonstrates is that a rapid domestic recovery is possible when you ease restrictions on the movement of your citizens,'' he said.
"It also supports our thesis that there are significant levels of pent-up demand in the domestic market.
"And indeed, that's something we were starting to see until the borders to Queensland and Victoria closed."
By Steve Creedy
---
About Steve Creedy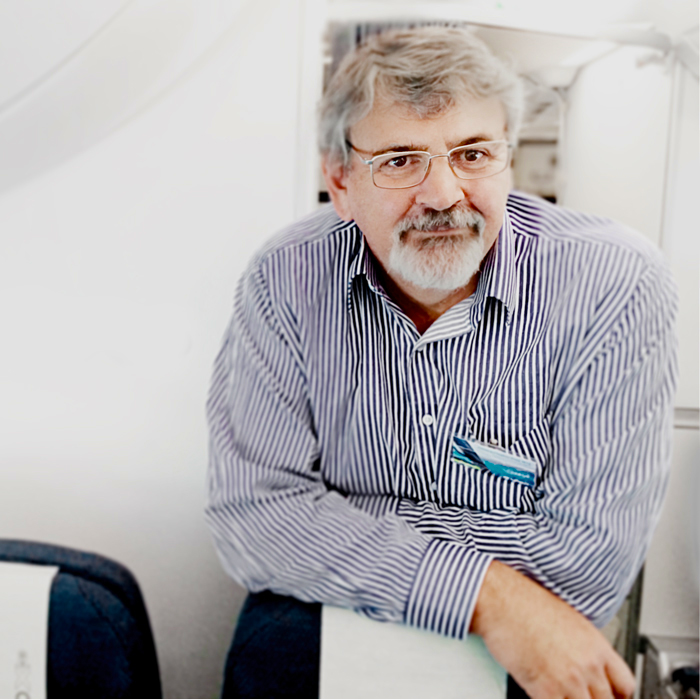 An award-winning journalist, Steve began covering aviation in the United States in the early nineties before returning to Australia later that decade and editing The Australian's aviation section for 17 years. He is editor of Airline Ratings and has co-authored books on industry initiatives aimed at reducing greenhouse emissions.
Steve has joined the AAA to write interesting and informative editorial on the aviation industry.
Subscribe Now