Darwin International Airport officials are convinced the Northern Territory's first scheduled service from mainland China will be the seed from which big things grow.
The twice-weekly non-stop Boeing 737-800 service by Donghai Airlines to Shenzhen is a breakthrough for both the carrier and the Northern Territory.
It gives Donghai a beachhead in Australia in an area boasting internationally renowned tourism drawcards such as Kakadu National Park that should prove attractive to independent Chinese travellers.
In return, the NT gets a direct pipeline into China's burgeoning tourism industry, a new trade link  with a city of 14 million people and the ability to tap into the growth powering other Australian airports.
NT Chief Minister Michael Gunner estimates the new service, due to start on 30 May, will be worth around $32 million annually to the local economy as demand allows Donghai to move to a planned three services a week.
"Donghai's direct Shenzhen to Darwin service will provide a significant economic injection into our tourism, retail and hospitality sectors, which will create jobs as well as open up exciting new business and trade links,'' Gunner said when he announced the service.
"We know that travellers from China spend more on average than other visitors so it is an important and lucrative market."
Darwin is already attracting 18,000 visitors, and a three-times weekly service, which could happen in as little as a year, will add 35,000 airline seats to the market.
Previously, Chinese travellers generally had to backtrack to visit Darwin, landing first in another port in Australia and then catching a domestic flight.
NT Airports head of aviation Matthew Findlay expects the lower pricing for flights to Darwin will give it a competitive advantage as it becomes Australia's closest port to mainland China with a flying time of about five-and-a-half hours.
While the assumptions underpinning the new flights focus on inbound tourism, Findlay says there has been interest in the service from Territorians. Those looking for an alternative to Bali could be attracted by the service's keen fares and Shenzhen's proximity to Hong Kong.
"We don't expect it to be heavily populated with Australian residents going to China,'' he says. "Having said that, there is a lot of interest in it.
"I think that is representative of the fact that Territorians do travel frequently and they tend to take on average six flights a year."
Findlay has negotiated other Chinese flights in previous positions and said the timeframe of about a year in the Donghai negotiations was significantly shorter than the two to three years normally expected.
He believes there are a number of reasons for this, one of which was that Donghai was keen to serve Australia and needed to use Boeing 737s.
"The second thing I think that is significantly beneficial for the NT is that the airport and the government were hand-in-hand as far as wanting this outcome,'' he says.
"The offer and the way it was crafted, the way in which both parties worked collaboratively to ensure this outcome happened sooner rather than later, I think was fantastic.''
"It's a framework that, when repeated, will be just as beneficial again.''
Aircraft manufacturer Boeing was also reportedly keen on the deal because it showcases the ability of its narrow-body aircraft to fly longer routes.
Airlines are increasingly looking at narrow-body aircraft like Boeing 737 MAX and A320neo families to fly routes previously reserved for widebodies because of the economics involved and the ability to start thinner routes with smaller planes.
Donghai will initially use the Boeing 737-800s on the route but plans to upgrade to the B787 MAX 8.
The airline flies its 737-800s with two-class configurations with eight business class seats and either 158 or 161 economy seats.
Findlay agrees there was some risk for Donghai in the new service for the airline but he is convinced it will be richly rewarded for its tenacity.
"People from China want to have an experience that is bigger and more impressive than just seeing the Sydney Harbour Bridge,'' he says.
And while passengers are the main game, there are other advantages such as trade links and air freight.
Shenzhen is considered China's "Silicon Valley" and Darwin already has links with China through port operator Landbridge.
Findlay has already had some inquiries about freight.
"It was never predicated on the air freight itself, but it will be a component,'' he notes.
There is also the possibility that Donghai's move will provide an impetus for other Chinese carriers to do the same.
"I wouldn't be surprised if others follow because the economics of it have just changed completely,'' Findlay says.
"If you're looking at a price point at a travel agent in China, Darwin is by far likely to be the most affordable holiday or entry point into Australia.''
Meanwhile, preparations are underway in Darwin to make it a "China-ready" destination.
This includes making available small grants to assist industry with translations and other material as well as a program last year to increase the number of Mandarin-speaking tour guides at Kakadu.
A similar program is being launched for Uluru-kata Tjuta, and Darwin this year held a series of festivities to mark Chinese New Year that are destined to grow next year.
By Steve Creedy
---
About Steve Creedy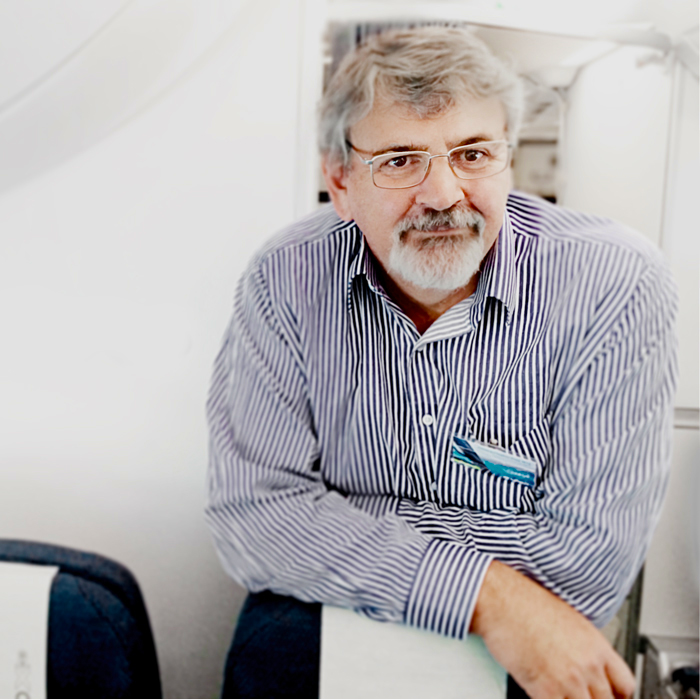 An award-winning journalist, Steve began covering aviation in the United States in the early nineties before returning to Australia later that decade and editing The Australian's aviation section for 17 years. He is editor of Airline Ratings and has co-authored books on industry initiatives aimed at reducing greenhouse emissions.
Steve has joined the AAA to write interesting and informative editorial on the aviation industry.