A 96 percent slump in passenger traffic that crippled retail sales at Brisbane Airport saw an idea that had been percolating in the background shift into overdrive.
The concept of an online marketplace had been on the drawing board but had not been given a high priority.
Covid-19 changed that when Executive General Manager Consumer Martin Ryan was forced into self-isolation and bought something online.
Ryan had been spending long days talking to the airport's retailers about the pain caused by the pandemic as they looked at closing stores and laying off staff.
His online experience helped galvanize an idea to help retailers liquidate millions of dollars in idle stock and generate cash while keeping people employed.
But he was also keen to focus on developing a concept that could continue to be beneficial once the crisis had passed.
"I put two and two together and thought: 'That was a simple process, why can't we expedite this?'," he recalls.
Ryan called the head of the airport's biggest retailer, Lotte Duty Free, and was met with an enthusiastic response when he explained the airport's idea to get an eCommerce system up and running as quickly as possible.
An initial suggestion to launch under Lotte's brand was discarded because it was thought better to utilise the stronger community recognition of airport's branding.
Another key decision was to use an off-the-shelf system that did not require participants to overthink its implementation.
The result was BNE Marketplace (www.bne.come.au/marketplace),  a project that moved from a concept to an operational site in just 16 days and kept 25 people in jobs.
"I don't think we could have done this in normal times with the speed that we did it," Ryan concedes.
"There was a desperation and all of the barriers to doing things in the past — where everyone gets together and works out all the reasons it will go wrong before they start —  went out of the window as we asked what could happen and what could be the positives.
"Everyone was in a different mindset."
The joint effort involved Lotte's buyers, management and staff and saw orders for an initial 200 technology offerings fulfilled from the duty-free company's warehouse.
Fast forward a few weeks and the site now features more than 2500 items. It has attracted more than 40,000 visitors since mid-April while generating over 430 orders.
"We're pretty pleased with it so far," Ryan says. "We haven't marketed it to date apart from on our own channels. We've put it on our own distributions of Facebook pages, we've tweeted about it, put it on our website and sent a few emails.
"Also, we've engaged quite a few local politicians who like to support local business to talk about it on their social platforms, which they've done, to try and push it."
Excluding staff time, it cost less than $1000 to set up the marketplace via the Shopify platform and about a dozen other retailers are now interested in joining.
This is made easier, Ryan notes, because the subscription eCommerce model is scalable and there are plug-ins or services that aid implementation.
"What we would have done in the past was a database-to-database, point-of-sale integration which would have taken a lot of testing and a lot of support and a lot maintenance,'' he says.
Not that the endeavour has been without its challenges.
Many of the images needed for the site, particularly of technology offerings such as iPhones, were readily available online but an airport team member is also using a home photographic studio to take pictures of some items.
Having multiple vendors will add another level of complexity, particularly when it comes to shipping.
"From a customer's perspective, do they receive multiple shipments from different places or do we consolidate shipping?" Ryan says
"That's something we're working out. Some things we'll do separately, some things we'll do combined."
Other complications include a duty-free operator that now must pay duty it hasn't needed to pay before.
"Every day there's a new challenge and it's a question of how we are going to solve this and move forward,'' Ryan says.
Airports are not always known for cheap pricing but operating in the highly competitive online environment requires that items are price-checked against those offered by other major retailers.
Ryan says the airport retailers are keen to reduce stock holdings and willing to reduce the margins they would normally make.
"I'm sure there will be instances where we're more expensive but there are plenty of instances where we're also cheaper,'' he says.
One advantage are those items that are not readily available elsewhere because they are unique to travel retail.
They include gifts and other items from smaller regional suppliers, and this is an area where the marketplace can help local businesses outside the airport.
"Whether it's a hand cream supplier from Byron Bay or a smaller retailer from South-East Queensland, we're trying to help them through the process rather than return stock to them,'' Ryan says.
One of the things that has most pleased the airport executive has been the ability to partner with retailers when times are difficult.
He says it's easy to be a good partner when times are good, but more telling on relationships when they're difficult.
"Everyone's been completely open and all those normal constraints that are self-imposed by both sides of business would seem to have dropped away during this,'' he says.
"That's been really refreshing to see."
Another is the long-term potential of the marketplace.
"The ability to keep people employed and excited about a project that will deliver long-term benefits has also been one of the key things for us,'' Ryan adds.
By Steve Creedy
---
About Steve Creedy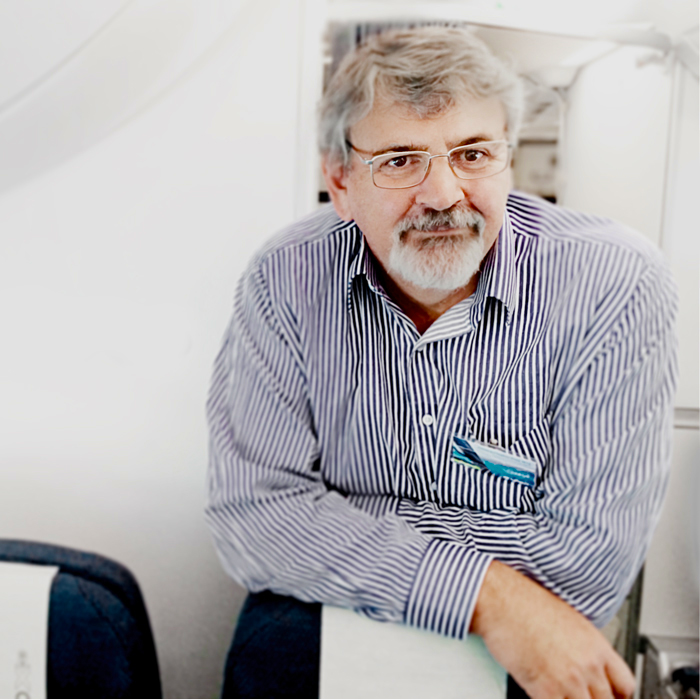 An award-winning journalist, Steve began covering aviation in the United States in the early nineties before returning to Australia later that decade and editing The Australian's aviation section for 17 years. He is editor of Airline Ratings and has co-authored books on industry initiatives aimed at reducing greenhouse emissions.
Steve has joined the AAA to write interesting and informative editorial on the aviation industry.
Subscribe Now