Visual artist Tamara Howie has been surprised by the breadth of stories people have shared during her creative residency at Darwin International Airport.
Howie's residency, part of the airport's innovative Green Room program, combines her skills of writing, art and photography.
She expected people to have a quick chat in passing as she collected stories for her project. Instead, she found people intrigued by the project that began in May.
"Some people have told really personal stories of people that they've loved or lost and weird experiences they've had in airports."
Travelers have also talked about what it means to visit the Northern Territory, many of them expressing surprise at Darwin's sophistication.
"I think a lot of people have this preconceived idea that Darwin is a bit of a country town in the middle of nowhere,'' says Howie, who is also an accomplished journalist.
"They're surprised when it's a really stunningly beautiful place and there's heaps happening with a beautiful indigenous culture that they can't get the same access to in the bigger cities."
People also wrote down their experiences and placed it in a box
Howie plans to collate some of the poignant stories in a text-based installation on some of the walls around the airport "to help people look at the space a bit differently and engage in a different way".
She's also hoping to put together some podcasts from the audio she recorded during her interactions with passengers and, in some cases, staff.
Competition for the paid residency was high with around 50 applications reduced to a shortlist that included a fashion designer, musicians, a local dance group and an artist/photographer.
A panel then talked through the shortlist.
One of the compelling aspects of Howie's application was she was interested in taking up a residency in the airport, according to airport community engagement manager Claire Punch.
"I think that helps because she embraced it," Punch says.
"She's come in to do midnight shifts and things like that to talk to a different crowd of people who are flying out on our 1am flights."
Management set up a dedicated Green Room studio to house the artist in residence a short walking distance from the Green Room Lounge entertainment area set up to showcase the region's arts professionals and organisations with special events.
Near the food and beverage outlets, the studio is in a high-traffic area that allows the artist to engage as much as possible with passers-by.
"It's the first time we've done a residency here and I have to say the engagement with the passengers has been really surprising," Punch notes.
The airport heavily supports NT arts and Punch says the Green Room was developed with the idea of offering support to groups the airport sponsors.
Consultation with various groups revealed there were few opportunities for residencies in the NT, particularly paid residencies that give people time to develop their work.
The concept was made possible by support from the local business community, including major sponsors Jacana Energy and Hunt & Hunt Lawyers.
"The artist's fee was about $5000 for a three-week residency which for art professionals is certainly a lot higher than residencies often pay," Punch says.
Howie's experience demonstrated that people were prepared to share their experiences and interact in an airport terminal.

"Having it in a departure lounge was harder for us from a logistics perspective with that being a secure area," Punch says.
"However, I believe it was so much better because people have already gone through the challenging components of their journey — the check-in and security — and they're upstairs, they're really looking to relax and hopefully they're on their way to a new adventure."
The airport would like to continue the residency and studio concept if it can secure ongoing funding support and already has some people in mind.
Punch says how many it will host will depend on the complexity of the project.
Howie's was relatively simple but some of the applications, such as the one involving fashion, involved an extensive studio set-up.
"We've realised there are ways around some of the challenges,'' Punch says. "Because it's in the departure lounge, people may be able to even apply for an ASIC in order to be able to undertake their practice without being inhibited by certain restrictions.
"So, we're looking at options for how we can expand that portfolio of people who are able to take part."
Meanwhile, the Green Room continues to prove to be a community engagement hit and will this year include a preview of Darwin Aboriginal Art Fair's Country to Couture fashion show.
This will involve a fashion show that uses the full length of the departure lounge as a runway and will involve the media and public.
There will also be a dance event involving local dance groups and their families.
"So we've engaged local dance groups — hip hop, salsa and various types of groups — and they'll come in do a performance and they bring in their family and friends," says Punch.
"And that's a really wonderful thing to see, that kind of energy in the terminal and to see people coming in for reasons other than flying."
And the parking?
"We work with our ground transport team here to provide a parking discount so if people come in for a community event of this nature, they get an exit pass and a discount on their parking," Punch says.
"We're just trying to continue to develop Darwin Airport as a space for the whole community and to support the arts and cultural groups that we work with."
By Steve Creedy
---
About Steve Creedy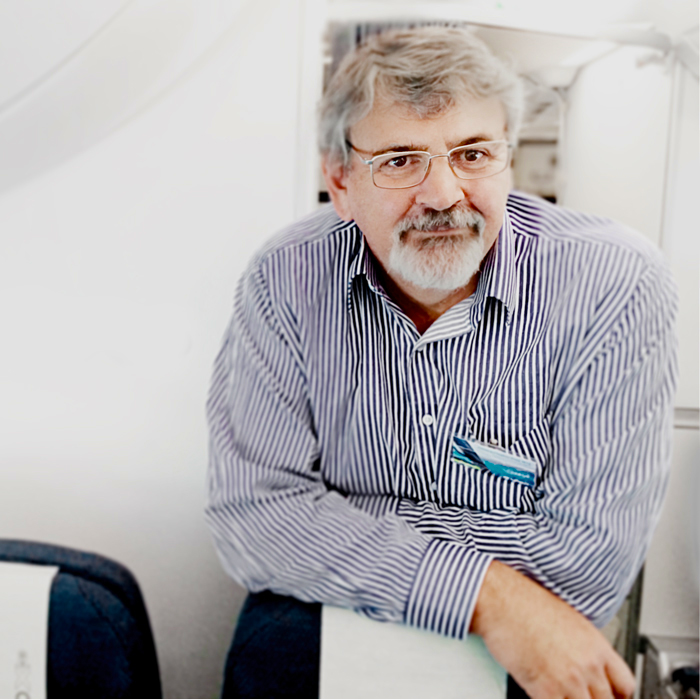 An award-winning journalist, Steve began covering aviation in the United States in the early nineties before returning to Australia later that decade and editing The Australian's aviation section for 17 years. He is editor of Airline Ratings and has co-authored books on industry initiatives aimed at reducing greenhouse emissions.
Steve has joined the AAA to write interesting and informative editorial on the aviation industry.