Hobart Airport is expecting to almost double its annual passenger numbers over the next decade with strong international and domestic interest in one of Australia's fastest growing tourist destinations.
The airport has averaged in excess of five per cent growth from domestic flights alone over the last five years.
Almost two-thirds of all visitors to Tasmania arrive through Hobart Airport, which is becoming increasingly popular in the eyes of travellers for its natural attractions, a ground-breaking museum and festivals, world-class restaurants, and produce.
"People just keep on coming to Tassie," says chief operating officer Matt Cocker.
"We'll welcome 2.7 million passengers through our doors this year and that growth is expected to continue.
"We're currently writing our Master Plan for a 2020 release and our investigations have shown we'll be nearing 4.2 million passengers by 2030."
The recent 500m runway extension means the airport is now geared up to accept international widebody aircraft such as Airbus A330s or Boeing 777s.
Cocker says there is interest from airlines, particularly across the Tasman and into Asia, with "positive conversations" underway.
The airport has announced plans for a $200 million terminal upgrade to accommodate strong domestic growth, the new international opportunities, as well as changing security requirements mandated by the Australian government.
Airport management has already lodged a submission with the Federal government to access direct international services.
"We're moving from 12,000 square metres currently with a staged approach to get to about 30,000 square metres by 2030,'' Cocker says.
"The $200 million project is broken up into three stages with stage one expected to be complete by December 2020."
Stage 1A will include an increased domestic departure lounge with an expanded footprint to house enhanced security requirements, airline lounges and increased food and beverage offerings.
It will also include international processing facilities with a swing lounge that will both extend the airport's domestic capability and cater for international flights.
Discussions with border agencies have begun to navigate a new policy that puts the onus on airports seeking new or additional international services to foot the establishment costs for infrastructure and training.
"We see that as affecting Hobart more broadly as it's the only major capital city without an international service and it's just another hurdle we've had to try and navigate around,'' Cocker says.
Also in train: a project due to be completed shortly that will extend the airport's aircraft parking positions from five to seven.
These are all Code C positions and allow the airport to efficiently utilise existing infrastructure,  increase apron usage and better manage its busiest hours.
"At the same time, we're looking at how we can develop a widebody parking position that's closer to the terminal,'' he adds.
Not included in the plans are aerobridges, something Cocker concedes is upsetting locals but has been omitted due to the high cost and limitations of existing infrastructure.
Instead, he says, the airport is in discussions with airlines about alternative boarding solutions including the use of Aviramp technology.
Aviramp specialises in portable equipment that has changed the way people access aircraft using a sloping ramp rather than stairs.
"Tasmania has an ageing population and we're very much aware that stairs can be hard to navigate,'' Cocker says, noting the ramps can also be negotiated using electric wheelchairs.
Over the longer term, the Master Plan currently being drafted will cover growth to 2040 and allows the airport to systematically add to the terminal as required.
Cocker says the increased interest in Hobart is a good news story and the idea is for the terminal to reflect the best the region has to offer witha uniquely Tasmanian sense of place.
This includes promoting the state's premium produce both in the terminal and as a potential export.
The airport has recently opened a $13.5 million freight precinct and Cocker sees it as a big opportunity, given less than two per cent of cargo leaves Tasmania by air.
He believes the benefits of having direct freight services for local producers is going to be a game changer.
And there are other ways the airport is moving to be more collaborative with, and representative of, the community.
"Our local community is important to us and we've done a lot of work in the corporate social responsibility space in the last 12 months," he says.
"That's all about teaming up with not-for-profit organisations and finding ways in which we can support our local community.
"This platform sees us sponsoring and partnering with charities and community groups with a focus on environment, education and social issues."
One example is a new virtual fencing system recently installed on a stretch of road running down to the nearby Seven Mile Beach that unfortunately sees a lot of roadkill.
Sensors warn the animals when a car is coming with initial reports showing the system has been successful in protecting wildlife as well as improving safety for drivers.
Another initiative is an educational program for school children to learn about the opportunities available at the airport and in the aviation industry more generally.
Cocker says Tasmania has typically been a state where kids finish high school and head off to the mainland seeking work.
"You don't necessarily have to be a pilot, you could be an operations officer, a ground handler or work in the rental car business.
"We've been inviting schools from typically lower socio-economic areas and you can tell it opens up the eyes of the kids to the opportunity on our doorstep."
Then there's the other big question for Hobart: what will replace the trademark seals that used to whirl around the baggage carousel and delight arriving passengers.
The seals were removed for safety reasons but Cocker assures The Airport Professional plans are afoot to introduce a replacement.
"They were really popular and we don't want to see them disappear completely," he says.
"Our plans will see them returning in a new way that we hope will have travellers seal of approval."
Image – Copyright Hobart Airport.
By Steve Creedy
---
About Steve Creedy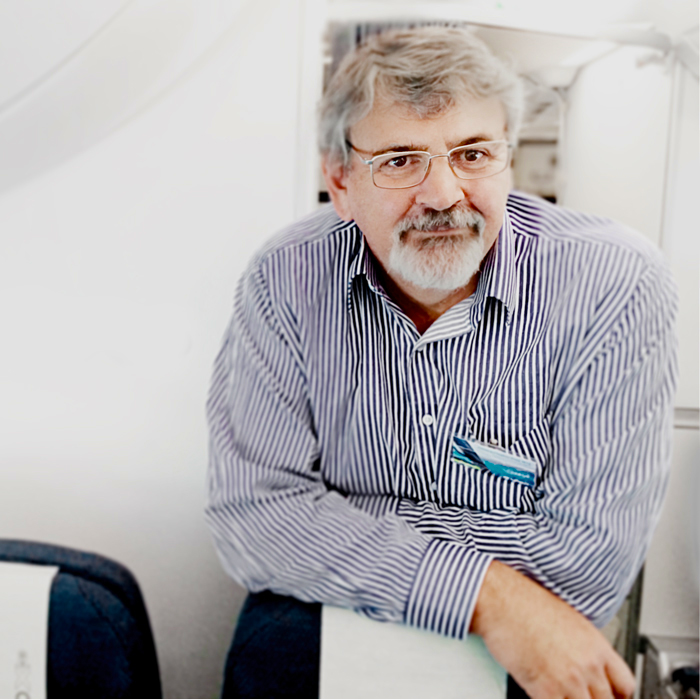 An award-winning journalist, Steve began covering aviation in the United States in the early nineties before returning to Australia later that decade and editing The Australian's aviation section for 17 years. He is editor of Airline Ratings and has co-authored books on industry initiatives aimed at reducing greenhouse emissions.
Steve has joined the AAA to write interesting and informative editorial on the aviation industry.