Adelaide's growth as an international and domestic destination has prompted a $165 million terminal expansion that will significantly improve life for passengers.
Since 1998, Adelaide Airport has seen international passengers quadruple from about 240,000 to 1 million a year and overall passenger numbers increase by 50 per cent.
The pressure on existing facilities saw the airport embark on a three-year construction project that will significantly upgrade international arrivals and departures as well as dining and retail facilities.

"It's really a case of providing better facilities to enable more international arrivals,'' airport managing director Mark Young says.
"There's more space for emigration and immigration processing, expanded security screening and some expanded dining and retail options for international as well as domestic passengers."
The contract has already been signed with project builder Watpac and ground-breaking is expected at the end of this month. At its peak, the project is expected to employ 200 workers. Elements will be delivered along the way with an expected completion date of 2021.
Young says the aim is to have as little impact as possible on the customer experience and compliance while maintaining the safety and security of passengers.
In addition to the additional border control and security space, international upgrades include a second, longer baggage belt in arrivals, a bigger duty-free precinct for arrivals and departures and a complete refurbishment of retail areas for domestic and international passengers.
"There will be at least a doubling of the capacity of the belt system but more importantly future-proofing for doubling again down the track,'' Young says.
Gate 18 will become a dedicated international gate while others will continue to be swing gates available for both international and domestic operations.
The swing gate model means the airport does not have to increase the number of gates and Young says it has sufficient capacity for forecast future growth.
"Our central Gate 18 will become a dedicated international gate and the other gates we have spreading out from the middle of the building can swing to an international or domestic operation as needed,'' he says. "It's very efficient from that point of view."
The security enhancements will help improve the experience for passengers and Young says the airport is watching a trial of biosecurity involving Qantas and Sydney Airport with interest.
"it's all designed to make the experience more seamless, convenient and easy for passengers but at the same time meeting our high levels of compliance,'' he says.
Also on the cards is a new common user premium international lounge and VIP facilities for both international arrivals and departures.  Singapore Airlines is currently the only carrier to operate an international lounge and the new facility is expected to be a welcome addition for other passengers.
The first stage of the project will see a new building outside the current terminal footprint but it is expected to move into that space in about 12 months.
This will see the relocation of a number of back-of-house functions such as airline offices into new areas and the transfer of Virgin Australia's lounge to a new facility.
The airport has also continued to invest in ground transport and new taxi drop-off facilities will soon be available.
Adelaide is now home to nine international carriers and a number have increased capacity in recent times or plan to do so.
Qatar Airways and Singapore fly in daily, with the latter looking to increase to 10 flights a week on a seasonal basis, while Cathay Pacific has increased to six services a week
"We've had Fiji Airways upgrading to a Boeing 737 MAX 8, we had Air New Zealand bring the Dreamliner in and we're hopeful of China Southern heading up to five services a week later this year,'' Young says. "So there's been some good consolidation by existing carriers.''
As with other airports around Australia, China is a growth market. Adelaide's access to its famous wine growing regions, coastal areas and wide-open spaces ticks many of the boxes for Chinese travellers.
"I still think we're underweight in terms of market share on China capacity,'' Young says. "So we're working hard with China Southern to see if we can get some changes in capacity there and I'm reasonably confident of that happening.''
Young sees that growth will come from further consolidation and further increasing capacity with incumbent airlines.
"I think we've pretty well got our target market right for now but we are working actively with all of our airlines around either increased product enhancements or capacity enhancements.
"And we're seeing that across the board now with all our airlines.''
The airport chief emphasises the importance of communication between airlines and airports with projects such as Adelaide's.
"It's only from knowing airlines' expectations that we can start to plan,'' he says, noting peak-hour growth is the most expensive and that expansions need to be fit-for-purpose.
"By airports continuing to invest in fit-for-purpose infrastructure, at the end of the day that's good for the traveller because it means increased capacity and increased choice.''
Written by Steve Creedy, The Airport Professional
---
About Steve Creedy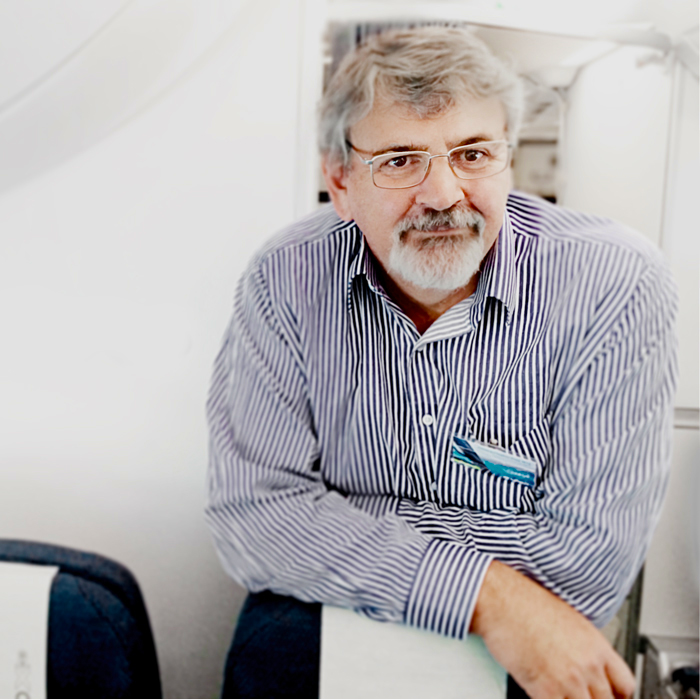 An award-winning journalist, Steve began covering aviation in the United States in the early nineties before returning to Australia later that decade and editing The Australian's aviation section for 17 years. He is editor of Airline Ratings and has co-authored books on industry initiatives aimed at reducing greenhouse emissions.
Steve has joined the AAA to write interesting and informative editorial on the aviation industry.