There are two massive milestones for Sydney Kingsford-Smith Airport this year.
One comes in November when the airport celebrates the 100th anniversary of World War I veteran Nigel Love climbing into an Avro 504K with photographer Billy Marshall and taking off from a former cattle paddock in Mascot.
The other will be the airport's billionth passenger.
Just how a bullock paddock became Australia's busiest air hub is a fascinating story that had its genesis in a visit to a real estate agent.
Love was looking for land where he could establish an aerodrome and the agent was happy to oblige by suggesting neatly grazed land near an abattoir that was closing down.
Love leased the land, established the Australian Aircraft and Engineering Company and by 19 November 1919 was ready to take Marshall over Sydney to get some aerial photos.
The first passenger flight from Mascot had taken off.
It's been a long journey from the roar of an Avro engine to the technological sophistication of the Boeing 787s and Airbus A350s that serve Sydney today.
But the airport has managed to capture not just the excitement of a developing aviation industry but its sense of place in a wider historical timeline through a fascinating project called SYD Stories.
"It's been a number of years in the making and it's such a rich source of content," says General Manager Corporate Affairs Sally Fielke.
"There was an incredible amount of work that went into it which was obviously a combined effort with a number of key people here as well as Lightwell, who produced it.
"I think it's a fabulous resource and it will only get richer and deeper as we add to it."
SYD Stories begins with the Aboriginal history of Gamay, the original name for Botany Bay, and moves through the arrival of Cook and the Endeavour and the subsequent impact of European settlement on the original inhabitants.
Fielke says a big effort went into ensuring the indigenous storytelling was generated and cleared by the local Aboriginal community.
"There was a lot of liaison that went on to ensure the integrity of the content and that was important for us to incorporate," she says.
The industrialisation of the area began with the establishment of a worsted woollen mill in 1812 in Botany Bay, as alien to modern Sydneysiders as the surface of the moon.
SYD Stories then moves into aviation with Lawrence Hargrave and his innovative box kite construction.
One of the more fascinating stories involves the lost suburb of Lauriston Park, established in the early 1900s as a residential estate for working-class people.
The last remaining home from the suburb survived until around 1990 but all that remains now is the road layout at the entrance to Sydney Airport's domestic precinct.
The website goes through Love's bid to manufacture and sell Avro 505K aircraft in Australia to the arrival of Smith Brothers in the Great Air Race, the manufacture of the RAAF's first locally built planes to the first permanent hangar in 1924.
There is the crossing of the Pacific Ocean by Charles Kingsford- Smith and Charles Ulm, Nancy-Bird Walton's achievement as the youngest licensed female pilot in the British Commonwealth and the move to change the name from Mascot Aerodrome to Kingsford-Smith Airport in 1936.
The website goes on to provide a fascinating interactive look at its role in World War II and its development as an international airport.
It includes photos, plans and advertisements as it moves through the 1940s and 1950s and celebrates the establishment by Qantas of the "Kangaroo Route" using Lockheed Constellations and then Super Constellations.
Other milestones include the arrival of the jet age with the Boeing 707, the advent of the Boeing 747, the visit by Concorde Airbus and more recently the introduction of the A380 superjumbo.
For aviation fans and history buffs, it's a mesmerising journey and for New South Wales, a valuable resource.
Fielke says the site has been popular with the general public and has also resonated with Sydney Airport staff.
"Internally, it's a bit of a revelation for everybody," she says.
"It's not until you get on to the site — and that goes for staff as well as the general public — that you really realise the depth and richness of the storytelling.
"It's just a treasure trove of content. The feedback we get from staff is that there's a lot of pride in this incredible journey that the airport's been on since the days there was a Chinese market garden right next to a hangar near a racecourse."
"And when you think about it, even though 100 years seems a long time, it's not and to see what extraordinary leaps and bounds have been taken in the period to time, from one passenger to 44 million a year, is astounding."
Nor is SYD Stories the only way Sydney Airport is celebrating its centenary.
It has dedicated buildings to Love and Ulm and has invited more than 2000 local school children to help it imagine the future of aviation in a series of class competitions. The winners will get to go behind the scenes and see how the operate operates.
"That will be fascinating exercise and I'm excited to see what they come up with,'' Fielke says. "One of the areas we directed them to was, of course, SYD stories.
"And while it's about the future, going back first is contextually a great way for them to move forward."
It is also hosting a Centenary Runway Run in which Sydneysiders will get to sprint down one of its runways to help a worthy cause.
In-terminal video screens are allowing passengers to share the airport's memories and milestones, including the restoration of one of Kingsford-Smith's flying jackets.
This includes archival images incorporated into a suite of videos running across all three terminals.
"And they feature our historical aviation pioneers; Kingsford-Smith, Nancy-Bird Walton, Nigel Love and Ross and Keith Smith being the key ones," Fielke says.
"It's also looking at everything in terms of the role that Sydney Airport played in immigration and bringing in new Australians.
"So many thousands of new Australians arrived by air and first touched our soil getting off a plane at Sydney Airport.
"It's also looking at refugees being repatriated here and there are lots of celebrities — the famous and infamous — who have passed through.
"There are also the world firsts with moments like the world first commercial A380 flight flown by Singapore Airlines to Sydney."
And Fielke's personal favourite from this cornucopia of local and aviation history?
"I feel immense pride and admiration when I see the incredible images of the aviation pioneers," she says, noting it was "their determination and incredible courage and bravery that laid the solid foundations for our aviation industry today".
By Steve Creedy
---
About Steve Creedy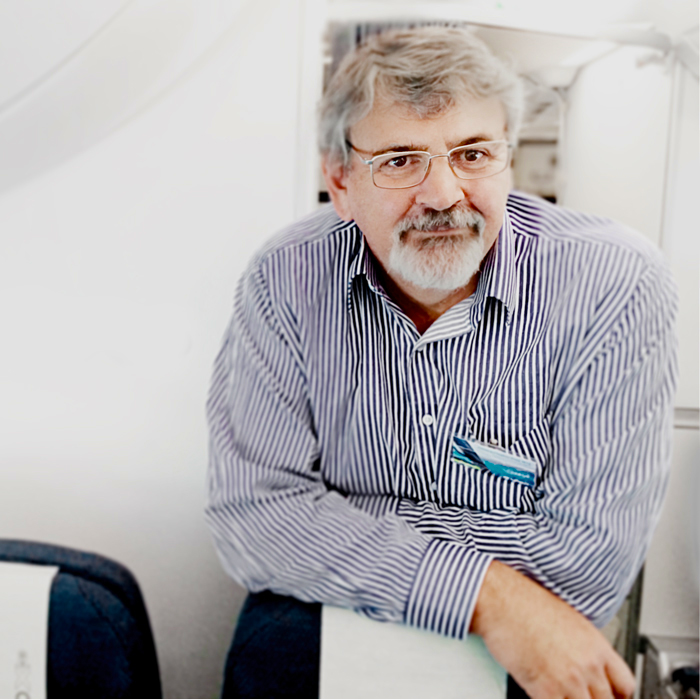 An award-winning journalist, Steve began covering aviation in the United States in the early nineties before returning to Australia later that decade and editing The Australian's aviation section for 17 years. He is editor of Airline Ratings and has co-authored books on industry initiatives aimed at reducing greenhouse emissions.
Steve has joined the AAA to write interesting and informative editorial on the aviation industry.