The arrival of two new direct services to China in two days marked a busy week, even for an airport that has established itself as one of the world's most popular destinations for Chinese airlines.
Sydney Airport now serves 17 mainland China destinations with direct flights and is joining other major Aussie airports in welcoming increasing numbers of Chinese tourists.
China's growing middle class and international expansion by its airlines mean Chinese visitors are heading overseas in unprecedented numbers.
The emergence of new fuel-efficient planes is also expected to make it easier for Chinese carriers to connect secondary cities to international destinations.
Australia welcomed 1.34 million Chinese arrivals in the year ending November 2017 as annual spending by the high-value tourists crossed the $10 billion mark. The $10.3 billion spend was up 13 per cent on the previous year.
China is also Sydney's biggest and fastest growing inbound visitor market:  arrivals at Sydney Airport from China (including Hong Kong) rose 17.3 per cent in 2017.
A new service from the central China hub of Zhengzhou saw Tianjin Airlines begin year-round operations to Sydney from 30 January and is expected to result in 14,000 additional visitors a year.
It was followed the next day by a service from Sydney to Haikou, on Hainan Island, operated by Hainan Airlines.
This was Hainan's third destination from Sydney in two years and came after the successful launch of services to Xi'an and Changsha.
Other Chinese airlines serving Sydney include major operators China Eastern, China Southern and China Airlines.
Sydney Airport has been finding new ways to make Chinese visitors welcome and to help them navigate through the terminals.
This included moves such as translating terminal guides into simplified Chinese and the introduction of both static and dynamic digital Chinese language signs in the terminals.
The airport also has multilingual electronic wayfinding directories that include Chinese language.
But Sydney went a step further to become the first organisation outside greater China to introduce Baidu maps.
Baidu maps is a web mapping service with functions such as street maps and route planning.  It is immensely popular in China and in 2017 had more than 500 million users across China.
Sydney Airport provides indoor maps through Baidu offering real-time navigation with features such as check-in counters, amenities and retail outlets in the international terminal.
The airport's BizTweet software —  which offers Twitter users the latest information on their flight, gate and departure and arrival times – also has Chinese among its 40-plus languages.
And for those visitors  looking for a personal approach, there are Mandarin-speaking airport ambassadors.
Airport employees also undergo cultural awareness training and the range of food and beverages has been enhanced with Chinese visitors in mind.
The airport says the moves have been well-received.
"China is our largest and fastest-growing inbound visitor market and one that continues to present incredible opportunities for Sydney and NSW,'' Sydney Airport chief executive officer Geoff Culbert said.
"We've implemented a range of measures to enhance the experience of our Chinese passengers, including important wayfinding improvements through technology.
"Our Chinese customers are well-connected and have particularly embraced our digital initiatives, which we'll continue to roll out as new opportunities arise.
"As a world-leading airport for Chinese long-haul routes, we now serve 17 mainland China destinations by direct flight. Each of these connections represent a valuable contribution to our tourism industry and the broader economy."
Hong Kong visitors to Sydney are also likely to be arriving soon on the newest and biggest member of the A350 family.
Cathay Pacific is planning to put the A350-1000 on the route, replacing an existing A330 service with the bigger plane as part of moves to grow capacity in Australia.
Photo above: China Eastern Airlines Airbus A330-300 at Sydney International Airport.
About Steve Creedy
---
About Steve Creedy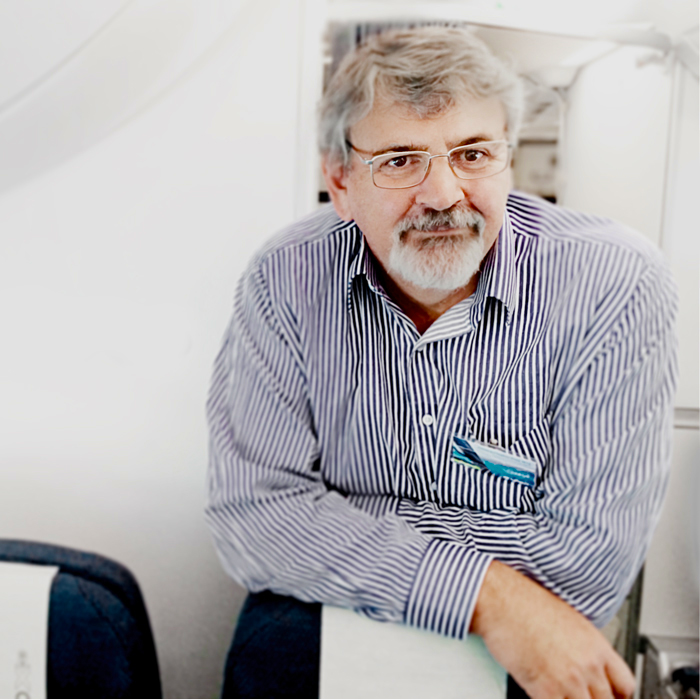 An award-winning journalist, Steve began covering aviation in the United States in the early nineties before returning to Australia later that decade and editing The Australian's aviation section for 17 years. He is editor of Airline Ratings and has co-authored books on industry initiatives aimed at reducing greenhouse emissions.
Steve has joined the AAA to write interesting and informative editorial on the aviation industry.