Sydney Airport is keen to take on a critical role in getting Australia's shell-shocked tourism industry moving again with what chief executive Geoff Culbert describes as "a sustainable and scalable strategy".
The nation's busiest airport moved quickly to protect its workers and balance sheet as government travel restrictions due to the coronavirus demolished 98 percent of its passenger traffic.
It had been hoping COVID-19 would follow the track of the 2002 SARS outbreak that saw a 25 percent fall in total traffic over three months.
But it soon became evident the industry was facing an unprecedented catastrophe, a fact underscored recently by new International Air Transport Association figures showing airlines expect to lose a record $US84.3 billion in 2000.

Sydney's strategy included a six-month job guarantee for permanently employed staff as it shored up liquidity to the tune of $2.7 billion. It also moved to reduce operating costs by almost 35 percent on an annualised basis and capex by more than 50 percent in response to the crisis.
Even as it was downsizing operations, however, management kept a close eye on the potential for recovery and set up work streams within the business to address the possibility.
Culbert already had experience coping with disasters, working in financial services during the Global Financial Crisis and with General Electric in Japan during the 2011 Fukushima nuclear reactor crisis.
"For better or for worse, I've lived through a few crises and I've seen what works and what doesn't,'' he says.
"Your first and most important priority is your people and making sure they're safe and healthy.
"Protecting the balance sheet of the company is also critical.
"But then you've got to start looking out over the horizon towards the recovery and making sure you're preparing yourself and you're ready for that, because it will come.
"And when it does come, you want to be ready to go."
There are already tentative signs of recovery, despite passenger doubts about affordability and coronavirus risks.
Qantas announced in early June that it will add 300 return services a week nationally to boost capacity from 5 percent of pre-Coronavirus levels to 15 percent by the end of June.
It is also joining airports in lobbying for an easing of interstate border restrictions that would allow it to increase capacity to up to 40 percent of pre-COVID levels by the end of July.
The airline says the domestic demand is there and it is already seeing a big increase in customers booking and planning flights. Its research shows 98 percent of its more than 13 million frequent flyers are planning their next trip once restrictions lift.
Tempering this somewhat is a survey in early May by Newgate Research suggesting that just one in five leisure passengers expected at that point to travel interstate within two months, although about half anticipated doing so within six months.
The situation was less rosy for international travel with few anticipating heading overseas for at least six months.
The biggest hurdles cited by respondents were worries about coronavirus risks — with more than half citing this as a concern about international travel — and the belief they would not be able to afford air travel.
But first comes the lifting of restrictions, which now looks set to happen in July in Queensland, South Australia and possibly Tasmania.
Culbert has been among those arguing strongly that state border restrictions should be lifted in line with advice from the nation's chief medical officer, Brendan Murphy.
He believes the lifting of Queensland's border restriction is critical for a tourism industry losing $10 billion a month but argues it needs to be done before the critically important July school holidays.
"If we can get the industry going for the July school holidays, it will be a really important and timely shot in the arm for many of the tourism operators who are down to their last dollar,'' he says.
"If we miss the July school holidays, then the next opportunity is the September-October school holidays and I'm concerned that many in the tourism industry won't last until then."
The airport chief sees the return of domestic travel being followed by select international travel, starting with the much-discussed "trans-Tasman bubble" and followed by service to other countries that have done well managing the pandemic.
"The number of countries on that list will increase over time and we're making sure we're ready to go when they fall into the safe category,'' he says.
"We've also been very conscious that we need to create a template that's sustainable and scalable.
"So as we open up domestic travel, the protocols we're putting in place to ensure that the airport is COVID safe and the whole travel experience is COVID safe, is a template that can be scaled to international services."
This would see detailed technical work being undertaken by airlines, government agencies and airports on both sides of the Tasman aimed at ensuring COVID-safe practices are applied to other international routes.
"We don't want to have a scenario where we open up travel, we don't get it right and we have to shut down again,'' Culbert adds.
"We want this to be constant progress, a constant opening up in a safe and sustainable way."
He sees Sydney-Auckland as the most obvious starting point for trans-Tasman travel, noting this is the best way to ensure the economy is moving again and money is flowing to the hard-hit tourism sector.
This is particularly important to New South Wales, where Tourism Research Australia estimated direct and indirect tourism was worth $38.1 billion to the state economy in 2018-19.
"It's not just the trans-Tasman bubble where we've taken that approach, we feel a significant responsibility as the largest airport in Australia to ensure that we're up and going as soon as possible," he says, noting that a 98 percent reduction in Sydney's passenger traffic means the tourism industry is at a standstill.
"If we can get people travelling through Sydney Airport again it means they're going out to tourist destinations when they arrive, they're putting money into the pocket of tourism operators, many of whom are small and medium size businesses who desperately need it.
"So our interest in this is not purely from a Sydney Airport perspective; it's from the total tourism industry perspective and that's how we think of it in relation to the trans-Tasman bubble as well."
Culbert is generally pleased with the way the market is opening up but he's reluctant to speculate about the pace of recovery, pointing to the unexpected results so far and noting that modelling done now will likely be wrong.
In terms of how the airport is preparing for what many refer to as "the new normal", Culbert says it's about mapping the journey from the moment a passenger books a ticket to the journey through the airport, procedures on the aircraft and disembarkation at the other end.
From an airport perspective, this includes deep cleaning of the airport using hospital grade disinfectants with a focus on high-touch areas as well as support for contactless processes in areas such as security.
Sydney is also ensuring there is good signage inside the airport to ensure that people are observing all COVID-safe health protocols.
There will also be an onus on passengers to take personal responsibility for issues such as not travelling if they feel unwell and observing social distancing in the airport.
"All of these things are going to make a big difference to the outcomes,'' Culbert says.
"So we'll create an environment at the airport where everyone is totally clear on what their responsibilities and obligations are."
A key factor in the recovery is the fate of the Virgin Australia administration now being undertaken by Deloitte and down to final bidders Bain Capital and New York hedge fund Cyrus Capital.
The Sydney airport chief is optimistic about the future of Australia's second biggest carrier, noteing the airline has the infrastructure and aircraft in place to quickly return to operations and that this "would be good for everyone".
"At the same time, I've always said I don't think there'll be any demand left on the ground,'' he adds.
"If passengers want to fly, then I think that demand will be met.
"In either circumstance, I think the aviation industry in Australia will support recovery but we're optimistic about Virgin 2.0."
Not all airlines will survive the crisis but Culbert agrees that aviation is "incredibly resilient" in terms of coping with downturns and describes the reaction of airports and airlines as "swift and appropriate".
"This is an industry that knows how to deal with downturns, this is an industry that knows how to deal with shocks,'' he says.
"No-one was sitting around on their hands hoping that things wouldn't play out the way they had.
"Everyone reacted extremely quickly to ensure that they were doing everything necessary to be able to handle a long-term downturn."
He also believes the crisis has brought the industry closer together as it battles through to the other side of the pandemic.
"I look at the work that's going on with the Australian Aviation Recovery Coalition and that's extremely pleasing,'' he says.
"You have AAA and A4ANZ working together in an extremely collaborative way to try to rebuild the industry and this comes six months after the end of the productivity commission process where the opposite was probably true.
"I think that this has brought the industry closer together and we all understand that we depend on each other and we operate within an ecosystem.
"Once we get through this, get to the other side and we all look back, I think this will be a turning point for the industry."
By Steve Creedy
Image: The new runway's first aircraft arrival and water cannon salute on 14 June – Alliance Airlines Fokker 100.
---
About Steve Creedy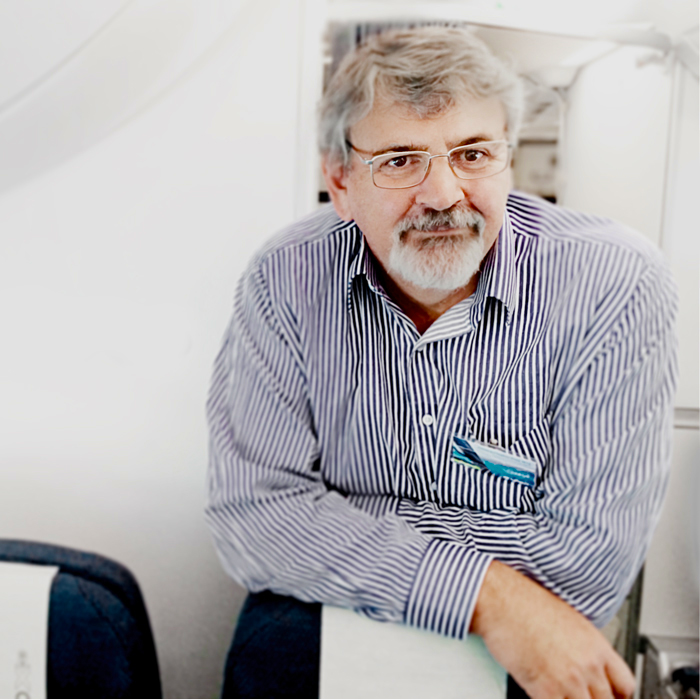 An award-winning journalist, Steve began covering aviation in the United States in the early nineties before returning to Australia later that decade and editing The Australian's aviation section for 17 years. He is editor of Airline Ratings and has co-authored books on industry initiatives aimed at reducing greenhouse emissions.
Steve has joined the AAA to write interesting and informative editorial on the aviation industry.
Subscribe Now