Strong international traffic growth helped records tumble at Australian airports in 2017 with major airports posting strong rises in overseas traveller numbers.
Chinese carriers again featured prominently in traffic growth at major airports but there was also pleasing capacity increases from other regions.
Airports reported bumper pre-Christmas travel with a number setting new single-day passenger records, particularly on December 23.
Melbourne Airport finished the year with a record-breaking December that saw 1.02 million international passengers pass through it.
This topped off a year where international passenger growth hit 8.4 per cent and domestic growth came in at a whisker under 2.3 per cent.
The 10.37 million international passengers to use Melbourne during the calendar year combined with 25.57 million domestic passengers to see overall passenger numbers grow by almost 4 per cent to 35.94 million.
December was also the first calendar month to see more than a million international travellers use the airport and set new records for international departures.
Chief executive Lyell Strambi described December as "an outstanding month" and said the growth in overseas travel was supported by the addition of three new international services to Vancouver, Zhengzhou and Hangzhou.
"We're extremely proud to have welcomed 1.02 million international travellers through our airport in the month, and to achieve a growth of 7.2 per cent in international passenger traffic compared to December 2016,'' he said.
"Terminal 2 handled almost 39,000 people in a single day, which is by far the highest passenger volume recorded in the precinct."
The airport in December unveiled a new $50 million high-end retail and hospitality precinct in T2 and Mr Strambi said the focus in 2018 would see continued investment in airport facilities to meet the demand in travel.
It was a similar story at the nation's biggest airport, Sydney, as international passenger performance rose 7.2 per cent in 2017 to almost 16 million passengers.
China produced robust growth of 16 per cent for the year but there was also capacity growth on other routes.
"Our strong growth has been underpinned by capacity development predominantly on the Middle Eastern, Asian and US routes,'' new Sydney Airport chief executive Geoff Culbert said. "The capacity additions have totalled well over one million new international seats for the second consecutive year and the pipeline of capacity announcements continues to be strong for the coming season."
Airlines to have already announced capacity additions in Sydney for 2018 include Singapore Airlines, Malaysia Airlines and Chinese carriers Tainjin and Hainan.
Mr Culbert said the Malaysia announcement capped off a stellar year in which Sydney was the world's fastest growing A380 port in terms of departures.
The airport's 2017 international growth combined with a more modest 1.6 per cent rise in domestic passengers to see 43.3 million travellers pass through the airport's three terminals for the first time.
This represented 3.6 per cent growth compared to 2016.
In Brisbane, the airport attributed a strong 6.9 per cent calendar year growth in international passengers to the city's reputation for hosting major events.
The 5.8 million international travellers passing through Brisbane produced the strongest growth in international traffic in a decade.
The airport started 2017 with 23 airlines operating internationally and finished with 26, after launches by Malindo Air, Hainan Airlines and Air China.
The number of international destinations to which the airport was connected rose from 28 to 31 as services to Kuala Lumpur, Shenzhen and Beijing were added.
Brisbane was another to chalk-up a pre-Christmas record, reaching a new high of 21,501 arrivals and departures at the international terminal on December 23.
China (including Hong Kong) produced 11 per cent growth in passenger numbers but was eclipsed in percentage terms by Taiwan (+31.7 per cent) and Canada (+31.9 per cent).
Overall passenger numbers for the year were up by 2.3 percent to 23.2 million when more modest domestic passenger growth of 0.8 per cent was taken into account. However, the airport still processed 17.4 million domestic arrivals and departures.
"More international passengers are choosing Brisbane and Queensland as their first port of call in Australia and, with the additional airlines, flights and destinations we added to our network in 2017, it's making it easier for them to come direct from all corners of the globe to experience Brisbane and all it has to offer,'' said Brisbane chief executive Julieanne Alroe.
"It's not just our efforts as an airport to increase connectivity that has achieved this result, it is the combined efforts of our local and state governments, the airlines and other business partners banding together for Brisbane and Queensland that has really had the impact.
Still in the Sunshine State, December proved he busiest month in the history of Queensland Airports as the airport group catered for 768,719 passengers, up 4.2 per cent on last year.
The 2017 calendar year also saw a record number of passengers moving through the company's four ports of Gold Coast, Townsville, Mount Isa and Longreach. The overall total of 8.4 million passenger movements represented a 2.4 per cent increase.
At Gold Coast Airport, December 23 again proved a red-letter day when it became busiest in the airport's history.
Adelaide Airport saw strong domestic growth as 2017 drew to a close with a 4.8 per cent rise in domestic passenger numbers in the last three months of the calendar year.
The airport posted solid gains in both international and domestic passengers for the six months to December 2017, with growth of 3.7 per cent on domestic routes and 3.1 per cent on international routes. The airport completed the year with 8.2 million passengers.
The airport said good domestic growth in the December quarter was driven by strong passenger growth on core trunk routes as well as new routes from Jetstar and QantasLink.
Other contributors to the uptick included game three of the Ashes cricket series and the Pacific School Games in December as well as a 6.2 per cent growth on regional resource routes.
The Ashes and the Pacific Schools events made December 1 the busiest day on record for the airport as 32,698 passengers passed through the terminal.
In Tasmania, Hobart saw 2.52 million passengers in 2017, well ahead of estimates of about 2.4 million and up from 2.36 million in 2016.
An airport spokesman said the increase was based on inbound growth and cited Tasmania's popularity as a tourism destination.
Canberra Airport is expecting a big lift in international travel in 2018 with the addition of a daily Boeing 777-300ER service form Qatar in February and a move to daily services by Singapore Airlines. Singapore is also replacing its existing B777-200 with a bigger B777-3000ER.
Canberra saw 3.18 million passengers in 2017 but expects to host more than 1.7m passengers in the first six months of 2018.
On the west coast, Perth Airport passenger numbers grew 8.6 per cent to 13.6 million.
By Steve Creedy
---
About Steve Creedy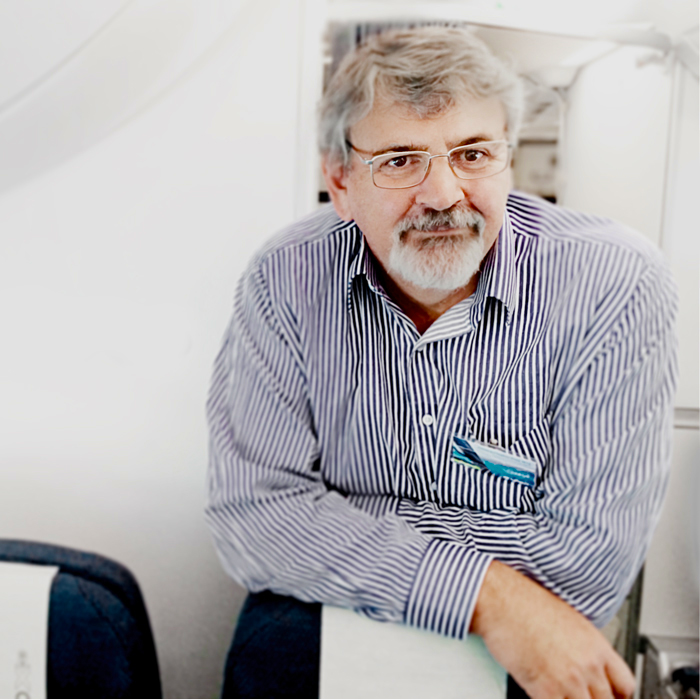 An award-winning journalist, Steve began covering aviation in the United States in the early nineties before returning to Australia later that decade and editing The Australian's aviation section for 17 years. He is editor of Airline Ratings and has co-authored books on industry initiatives aimed at reducing greenhouse emissions.
Steve has joined the AAA to write interesting and informative editorial on the aviation industry.