If it was a hectic 2018 for Melbourne Avalon Airport chief executive Justin Giddings, it was an even busier start to 2019 as he juggled Air Asia-X's new double daily services with the airport's world-renowned Australian International Airshow.
The first AirAsia X Airbus A330 touched down at the airport on 5 December to cap off what Giddings describes as an "extraordinary" year.
It saw the airport perform a quick turnaround after Kuala Lumpur-based low-cost airline announced in February it was moving to base its international services at Avalon.
Avalon, which was leased by the Linfox Group in 1997, had been talking to AirAsia for a decade as part of attempts to attract international flights that had also included HNA Group and the Philippines Government.
The pay-off was a 10-year agreement with more than 500,000 seats annually on twice-daily flights between Avalon and Kuala Lumpur.
It was a significant coup for Avalon and important enough for the announcement to attract a slew of dignitaries that included then Foreign Minister Julie Bishop, AirAsia Group chief executive Tony Fernandes, Linfox founder Lindsay Fox, AirAsia X Malaysia chief executive Benyamin Ismail as well as Victorian Government and airport officials.
Construction of a $50 million terminal redevelopment to handle the new flights began in May in order to be ready for the first service in December.
"It was a six-month build and to get the full border agencies in was fantastic,'' Giddings says. "And it's come up really well."
The original plan had been to spend about $20 million extending the terminal, and to use swing gates in the domestic terminal used by Jetstar to cope with the international travel.
But the extra expenditure allowed the airport to expand the terminal beyond the original plans, do more work on car parking and install separate international facilities.
This allowed the introduction of time-saving SmartGates for outbound border control with inbound gates due in coming months.
Other facilities include duty free, a travel agency and a bar as well as faster, more convenient Computed Tomography (CT) cabin baggage screening.
The airport is adding a new prayer room and now offers access to AirAsia aircraft via an undercover ramp rather than via stairs. It is also looking at expanding retail options.
Giddings says the stand-alone international facility gives a better passenger experience and the feedback has generally been good, although queues can back up sometimes during peak periods.
"There are always going to be some teething problems, but I think outbound is fantastic,'' he says.
"You check in, you have a forecourt you walk across, you go through the security where we have the latest CT scanner in and operating.
"And then we have the new SmartGates which are all working fine. There's just no wait at all and you're walking through a small duty free area to a lounge which is right at the gate.''
With inbound, he says the short walking distance means people are getting to customs quickly where there is some banking up.
"But they're getting through in 40 minutes or so at the longest and that's for all flights,'' he said. "It's still a very quick experience, a lot quicker than most other airports."
Work on the car park and the drop-off areas has finished and landscaping is also in.
"I think it's pretty pleasant," Giddings says. "I think we've got some work to do to get some kiosks into the check-in areas but I'm generally pretty happy."
One service still to come to fruition is a link between Avalon and Tullamarine airports.
Skybus already offers a link between Avalon and Melbourne which, depending on traffic, is about 50km and a 45-minute trip away.
Giddings says work is continuing on the link to Tullamarine to assist passengers connecting to domestic flights.
"Definitely having a link between here and Tullamarine is something a lot of people are asking for and vice versa," Giddings says.
Also opening during 2018 was the airport's first big development for some years, a 35,000 square metre Cotton On distribution centre at the airport's new 50ha industrial park. The project has created 300 jobs.
The combined result of the changes, says Giddings, is the number of full-time jobs on site has jumped from about 180 to about 680.
He sees that as important not just for the airport but for a region badly in need of good news after the demise of the car industry.
He hopes to further develop the industrial park and use the AirAsia agreement as a catalyst to attract further airlines.
Although there have been discussions with other airlines, Giddings says there is nothing firm at this stage.
Potentially helping here is the biennial airshow, which this year attracted strong crowds.
The airshow is a juggling act between the airlines operating at the airport – which get priority – and flying displays, but Giddings says it generally works well.
Importantly, this year gave the airport the opportunity to showcase its new facilities to six international airlines attending as guests. It also made life easier for visiting foreign dignitaries who could be processed in the terminal rather than on the tarmac.
Giddings hopes that will bear fruit.
"The proof will be whether or not there's outcome there," he says. "Certainly, it's exposure that we wouldn't otherwise normally have and it's good to give people an opportunity to actually travel through the terminal."
Even so, he is not putting all his eggs in one basket and will, along with other Australian airports, be attending the Routes Asia conference in the Philippines.
"So, I'm very confident we'll get some more destinations. I'm really keen to get into other areas like New Zealand, for example, the Pacific and to Bali.
"Everyone's asking about Bali."
By Steve Creedy
---
About Steve Creedy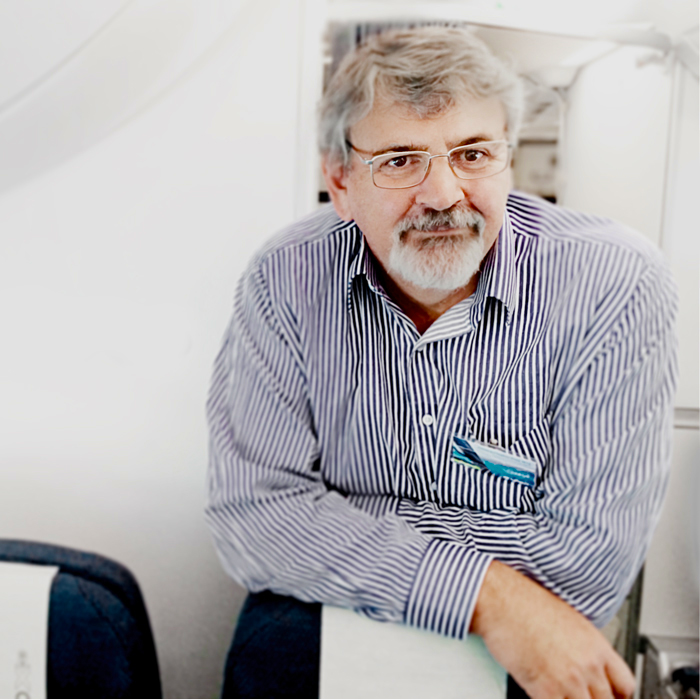 An award-winning journalist, Steve began covering aviation in the United States in the early nineties before returning to Australia later that decade and editing The Australian's aviation section for 17 years. He is editor of Airline Ratings and has co-authored books on industry initiatives aimed at reducing greenhouse emissions.
Steve has joined the AAA to write interesting and informative editorial on the aviation industry.