Even the darkest COVID cloud has a silver lining and for Sunshine Coast Airport it's the long-awaited commissioning of a new runway designed to open the popular Queensland destination to the world.
The new Code E runway can handle widebody jets, such as the Airbus A350 and Boeing 787, capable of directly connecting the region to new destinations in Asia and ends operational constraints for domestic and trans-Tasman operators.
Boeing 737s and Airbus A320 family aircraft can now wing their way to anywhere in Australia and New Zealand without taking a weight penalty.
The June 14 opening of the new runway was bittersweet in the sense that COVID-19 restrictions limited the number of attendees to 20 instead of the hundreds that would have otherwise attended.
In the absence of scheduled airline services suspended because of the pandemic, an Alliance Airlines Fokker 100 operating a closed charter flight had the honour of christening the runway with its first service.
But for Sunshine Coast Airport chief executive Andrew Brodie it marked the start of a new era for what had been Australia's fastest-growing airport in pre-COVID times.
"It's a game changer, it truly is,'' he says.
"For us it's about growing business and the region, it's about promoting tourism and working with like-minded people to position this destination, the wider destination, on the world stage."
The airport was already an important part of the community, bringing in record passenger numbers last October and contributing an estimated $90m to GDP in 2019.
The new runway is a 2450m long, 45m wide and designated 13/31, a new north-west, south-east orientation chosen to avoid topographical constraints such as nearby mountains.
The project includes a new taxiway system and an apron expansion to accommodate up to eight jets, including three Class E widebodies.
It replaces the 1,797m, 18/36 runway that had been in service since the airport was founded in 1961, the southern end of which is being repurposed as a taxiway.
The opening was the culmination of a project which received environmental approval in 2016 and was completed under the auspices of the Sunshine Coast Regional Council under an agreement forged as part of the airport's privatisation in 2017.
A final handover is expected in December when a starter extension is competed at the eastern end of the runway to increase its overall length and taxiway and apron works are finished.
All regular public transport services to the Sunshine Coast were suspended when COVID-19 hit and approximately 500 of the 700 people directly and indirectly employed at the airport were stood down.
But it maintained contact with airlines throughout the crisis and, with Queensland expected to open its borders in July, is now talking to carriers and tourism organisations about a recovery program.
Brodie believes the opening of interstate borders will be a big boost to see the region as well as other Queensland destinations.
"That's really our sweet spot,'' he says. "We're not a capital city airport. For us. it's about connecting this community to the rest of Australia and obviously bringing the rest of Australia directly here."
He sees the airport benefiting from being able to offer direct services to more destinations and also expects a lift from the continued closure of international borders as people who normally travel overseas turn their attention to domestic destinations.
"And we're not just talking about the Sunshine Coast regional boundary — I'm talking about Bundaberg down to south of Caloundra,'' he adds, noting about 800,000 people live in that catchment area.
"We've got Noosa, we've got the Sunshine Coast, we've got all the hinterland, we've got the islands so it is quite amazing.
"We are excited about a lot of the comment we're getting back from the major airlines."
Virgin Australia accounts for about 35 percent of the airport's capacity and Brodie supports moves to keep the carrier flying, citing the need for competition in the market.
Talks are ongoing with Alliance about potential services intra- and interstate markets and airport officials are keeping a keen eye on access negotiations between Australia and New Zealand.
The Land of the Long White Cloud is widely expected to be the first international market to open and Brodie is keen to re-establish and grow what had been a key market prior to the pandemic.
Management had also been in talks with a key South-East Asian hub about medium-term prospects.
"That's what our focus will still be — giving the people of this region an opportunity to get to anywhere they want to in this world out of their own backyard, in only one stop'' he says.
Nor is it just about leisure travel.
About $14 billion in infrastructure had been planned for the Sunshine Coast region pre-COVID and while that development might now be staggered, Brodie still expects it to proceed.
And while research done for the airport confirms the conventional wisdom that airlines will be able to sell seats at the back of planes to tourists, it also points to a good potential for business travel.
This has been boosted by a $35m submarine cable project aimed at giving the Sunshine Coast Australia's fastest internet link to Asia by patching in to a 9600km cable between Sydney and Guam.
Brodie sees this as another game changer expected to attract people and businesses looking to swap the crush of cities for a better lifestyle while maintaining top notch Internet connectivity.
He plans to use the availability high-speed data to attract aerospace start-ups to the airport as part of plans to diversify the business.
The airport is on a 460ha site, about half of which is used for aviation, and plans include a terminal redevelopment strategy, improved ground access, continued general aviation growth and commercial development.
"This airport's owned by super funds, so effectively mums and dads own it, so we want to make sure we protect their money,'' he says.
"Equally important is protecting our staff and the local community, so they don't have to be stood down when something like this in one way, shape or form happens again."
Freight is another area expected to benefit from the new runway, particularly when widebody aircraft start flying in.
"We've got over 7000 primary producers in the wider capture area from Bundaberg down to the south of Caloundra,'' he says.
"We want to give those people the opportunity to showcase the very best produce and products domestically to begin with and then internationally.
"We haven't got that facility here at the moment so that's what widebody aircraft will do for us eventually."
Summing up, Brodie says he's excited about the airports prospects and is eagerly waiting for the borders to re-open.
"We're having good conversations with our airline partners and we believe in the future of our region,'' he says.
"This runway is the enabler both domestically and, at the right time, internationally from all three fronts – the front end of the plane, the back end and the belly.
"Hopefully, blue skies will not be too far away."
By Steve Creedy
Image: The new runway's first aircraft arrival and water cannon salute on 14 June – Alliance Airlines Fokker 100.
---
About Steve Creedy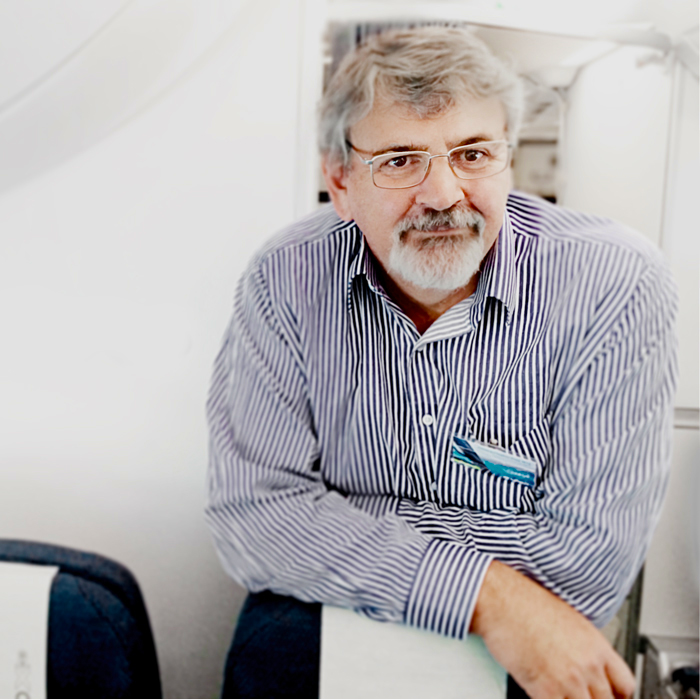 An award-winning journalist, Steve began covering aviation in the United States in the early nineties before returning to Australia later that decade and editing The Australian's aviation section for 17 years. He is editor of Airline Ratings and has co-authored books on industry initiatives aimed at reducing greenhouse emissions.
Steve has joined the AAA to write interesting and informative editorial on the aviation industry.
Subscribe Now