Virgin Australia still sees a long-term future for its regional operations and is looking for alternative ways of servicing airports affected by its decision to axe ATR turboprops as part of its wider restructuring.
That was some of the solace that could be taken from the Virgin Group's grim announcement that it would add to the 6000 job cuts already announced by Qantas by shedding 3000 staff as part of restructure that will also see the group's international services shelved for the immediate future.
The staff cuts provoked a strong reaction from an industry already reeling from a precipitous fall in passengers and profits, including a call from the Australian Airports Association for a government-backed aviation industry recovery strategy amid worries about flow-on impact of the Virgin cuts.
The restructuring will see the airline, which went into administration in April with $6.8 billion in debts, suspend long-haul operations and simplify its fleet by removing ATRs, Boeing 777s, Airbus A330s and Tigerair Australia Airbus A320s.
The fleet simplification and corporate restructuring are part of Virgin's plan to re-establish itself under new owners Bain Capital with an emphasis on reducing costs and pitching itself to corporate and leisure travellers as a value-based, quality operator.
The plan to re-emerge as a hybrid carrier positioned between Qantas and Jetstar in a very different aviation landscape aims to capitalise on a lower post-administration cost base and restructured balance sheet to produce a stronger, more resilient operation.
It means a reduced all-Boeing 737 mainline fleet will continue to offer two-class cabins and the airline will continue to operate lounges at key domestic locations.
Regional communities that have been watching the changes at Virgin nervously can take some solace in Scurrah's view that there is a long-term future for Virgin Australia Regional Airlines.
"We want to make sure we give VARA the attention that it deserves through the review,'' Scurrah told reporters at a press conference.
"The FIFO customers, the mining resource sector, and the charter work it does for us plays a crucial part for the group across the customer base of the group.
"We do have some work practise there that we can make more efficient – we can look for more flexible working arrangements.
"We think there is a long-term future there for VARA, it's just dependent on making sure we can get the cost base into a better position."
Scurrah confirmed that four airports would be affected by the decision to cut the ATRs from the fleet: Canberra, Albury, Port Macquarie, and Tamworth.
The airline is looking at a number of different of options for the affected destinations, including operating Boeing 737s on routes such as Canberra, working with other airline partners with smaller aircraft types or entering into a codeshare arrangement.
"We will have extensive regional coverage with our 737s — we'll continue to service 18 of the top 20 regional ports through 737 coverage,'' he said.
"But it does mean, because we are exiting the ATRs, there are quite a few routes that we will not be continuing with.
"We're reviewing options just to continue those routes previously flown through a number of different mechanisms."
Asked about airport operations generally, Scurrah said it was too early to say what would happen, but he confirmed that the airline wanted to reserve facilities such as slots and gates for future expansion.
Virgin hopes that expansion would see staff numbers grow back to 8000 as traffic returns to
pre-COVID levels with 60-80 737s in its fleet.
The bad news: it won't happen as quickly as expected.
The airline chief pointed to airport passenger traffic that was as low as 3 percent of last year's volumes.
He said the International Air transport Association now predicted global passenger traffic could take until 2024 to recover.
"That's a year longer than they first predicted and what's clear in the aviation sector and the tourism sector is the recovery's going to be slower than we first thought,'' he said.
"Our best guess is that domestic and short-haul demand may take three years to fully recover with the real chance that it could be longer.
"This will create a lot of uncertainty for our industry in the coming months and years ahead and in this environment, all airlines will look very different to how they do now."
Airports can also expect some impact from Virgin's operational review of products, services and facilities aimed at significantly lowering costs.
"We're still in very detailed negotiations with each airport,'' Scurrah said in response to a question from The Airport Professional.
"Most of our agreements are volume driven, so the lower the volume the less we pay out obviously, but we do want to improve our airport arrangements,'' he said.
"We are in discussions with them making sure that our lounge spaces are secured but we are not in a position to announce anything other than that right now."
Some airports may also lose their lounges, but the airline could keep its exclusive 'The Club' lounges for VIPS.
Virgin had already decided to close lounges in Wellington and Alice Springs and to consolidate a lounge in Perth prior to administration.
Scurrah said there had been no decision on closing other lounges but Virgin Chief Experience Officer Danielle Keighery indicated the airline was looking at several regional lounges that did not have a big passenger footprint.
"We'll let you know once we're in a position to announce that but you certainly will see lounges across the main ports in the country," Keighery said, adding that Virgin would need to see "reasonable traffic coming through" before lounges would re-open.
Despite the cuts, Virgin will still be looking at 6000 direct and 30,000 indirect jobs and the company plans to grow its currently reduced domestic network of services to 28 towns and cities as demand increases.
But the Virgin boss could not guarantee that there would be no further cuts.
He said the airline was proceeding with 6000 roles as it prepared for a moderate recovery towards the start of next year.
"We're hopeful we get back to 8000 quicker than we're currently planning for, but nobody really knows in this world exactly what the impact of the virus is going to be in an ongoing sense,'' he said.
"So, we can't guarantee that it's going to be capped at 3000 much the same as we can't guarantee that we will get to 8,000 by a certain date either."
Other aspects of the plan will see long-haul travel suspended until demand recovers and Tigerair die as a brand, although its air operator certificate will be maintained to provide the option for future ultra-low-cost operations.
Virgin had abandoned controversial destination Hong Kong prior to entering administration but has long-term plans to resume long-haul flying to Los Angeles and Tokyo.
The airline had been working prior to the administration on replacing the 777s and A330s with a more efficient widebody aircraft — some reports had suggested the Boeing 787 — but Scurrah warned that that international recovery would be slow.
He did not see any issues obtaining widebody planes once the time was right.
"We are having some discussions with aircraft manufacturers but there are also going to be many leasing options for us,'' he said.
"It might be that we go straight to the end solution or we have a temporary lease solution, but we have no belief that we'll struggle to get the aircraft to fly those routes."
Virgin's continuing corporate aspirations mean it will need to continue to codeshare with international airlines but Scurrah was reluctant to name partners.
He noted it was also important to the Velocity program that Virgin had the most competitive frequent flyer "earn and burn" opportunities but said the delay in the return of international travel allowed the airline to "work through many options on that front".
"So yes, there'll be some very strong alliances and you can speculate that some of the ones we've got might continue, you could also speculate there might be some new ones," he said.
Border restrictions and demand will also define when short-haul international travel resumes to destinations such as New Zealand, Bali, Fiji, and other Pacific islands.
Passengers will be pleased to learn that travel credits and frequent flyer points will be carried forward under Bain's ownership and booking dates will be extended to 31 July 2022 for travel until 30 June 2023.
But refunds seem unlikely, barring intervention by the consumer watchdog.
The airline is also promising its reduced cost base will allow it to deliver the best value in the market and its "hybrid" product will be based on customer feedback.
"We all know people are most focused on the price point and we will make sure that people feel that our price point is as sharp as it possibly can be to attract both leisure and corporate customers that are there for value,'' Keighery said.
"We will be making some changes to the product that we have on board and we will be focused on things that we know the customers really care about."
By Steve Creedy
PICTURE CREDIT: Virgin Australia
---
About Steve Creedy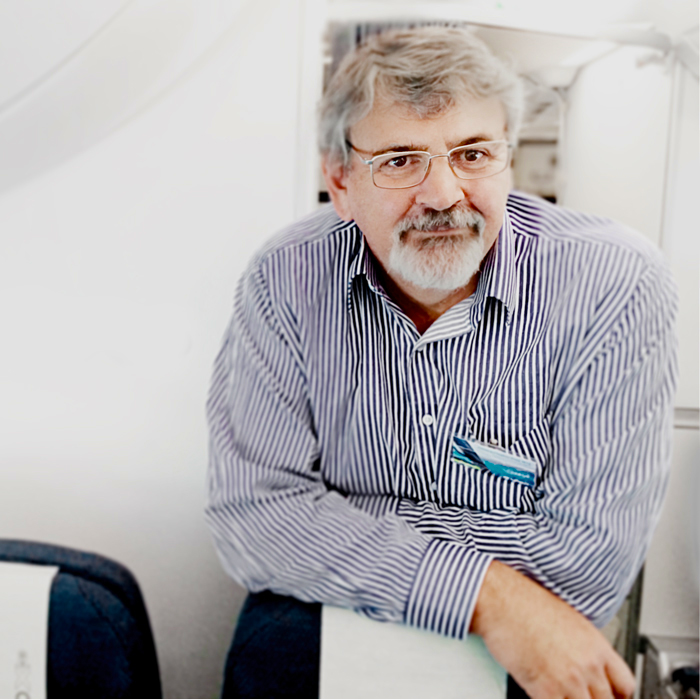 An award-winning journalist, Steve began covering aviation in the United States in the early nineties before returning to Australia later that decade and editing The Australian's aviation section for 17 years. He is editor of Airline Ratings and has co-authored books on industry initiatives aimed at reducing greenhouse emissions.
Steve has joined the AAA to write interesting and informative editorial on the aviation industry.
Subscribe Now