The clean lines of a refurbished terminal have given what was the original international arrival point for the then Melbourne Airport a new lease on life, while paying homage to its storied past.
Essendon Fields was Melbourne's main airport until 1970, when the mantle was assumed by Tullamarine.
But it remains a crucial hub for private jets, regional passenger operations and the emergency services sector with 50,000 aircraft movements a year.
The refurbishment of the existing terminal at Essendon started in 2018 with the idea of meeting the airport's 21st century needs while respecting its heritage.
The terminal can handle up to 200,000 passengers a year, with up to 120 people in the waiting lounge, but the regional services it hosts are a far cry from the heady days of visits by the Queen and superstars such as The Beatles.
Aviation these days is a mix of business aircraft, regional services, charter and emergency services.
Fly Corporate operates to Dubbo, Orange and Shellharbour (Wollongong) while Sharp Airlines services King Island, Flinders Island and Griffith.
Operators also provide adventure tours across Victoria and the southern states and it is home to emergency services such as the Victoria Police Air Wing, Air Ambulance Victoria and the Royal Flying Doctor Service.
"Our RPT, in terms of aircraft movements, are relatively modest," Essendon Fields aviation general manager Colin Fort says.
"The highest users are the emergency services; they operate 24/7 and account for a third of the airport's annual movements.
"They operate both helicopters and fixed wing and they don't have any restrictions over curfew."
Non-emergency services aircraft are subject to a curfew from 11pm-6am and there's a 45,000-kilo aircraft weight limit, although this can be extended to 50,000 kilos if the aircraft meets specific noise requirements.
This makes it less suited to bigger, noisier aircraft such as 737s or A320s, but is perfectly suited to the 19-seat Metroliners and 34-seat Saab 340Bs that Sharp and Fly Corporate currently operate at the airport.
"The terminal has been designed around that,'' Fort says.
There are new check-in facilities, modern baggage handling and plans for a 78-seat cafe as well as major upgrade to heating and air conditioning.
There is also 1000 square metres of new commercial and office space.
Airport management was considerate of the airport's national heritage when undertaking the refurbishment project.
"There were requirements around the terminal redevelopment that it had to be sympathetic to the original building," he says.
"For example, we couldn't break the line of the ceiling, which dates right back to when it was first designed.
"So a lot of work went in to making sure that character of the building was still retained but it still had the functionality you would expect for customer facilitation and experience."
According to architect Greg Wilson, the focus of the new design was to make the building a destination rather than a transient portal, and had to take into account future uses.
"The building is heaped in history and features many design elements requiring protection and referencing including floor patterning, soaring ceiling and facade treatment," he says.
"The new floor tiles replace in the same colour and pattern and the office pods don't extend full height, letting the original ceiling float above in reference to the once large open halls."
Fort adds: "We're trying to retain that history — it's quite easily lost over time.
"So we have a new history display that allows anyone who comes into the terminal to look over and see how the airport has developed from way back when it was Melbourne's premier international airport."
And unlike its neighbour at Tullamarine, Essendon has a long history spanning a century.
The site has hosted aviation activities since 1919 when an aero club was established on farmland known as St Johns.
It became Essendon Aerodrome in 1923 and became a base for the nation's young aviation industry in the pre-World War II years, welcoming pioneers such as Sir Charles Kingsford-Smith.
A seminal event came in 1936 when Ansett Airways started operations there. That year also saw first control tower built and the construction of Hangar 4, at that stage the nation's biggest hangar.
By the 1940s, Essendon airport was the busiest radio-equipped aerodrome in Australia with 120 landings and take-offs a day.
During the war years, it became a centre for the production of Beaufort Bombers and the scene of a Victory Air Show after the conflict ended.
A second tower was erected after World War II as Trans-Australian Airlines (TAA) began operations and the airport as it is today began to take shape with the construction of two concrete runways — 17/35 and 08/26 — as well as taxiways and aprons.
In 1947, Tullamarine was selected as the site for a second airport but four years later Essendon was renamed Melbourne Airport and on 10 June 1951 saw its first international flight from New Zealand.
Visitors during the 1950s included Queen Elizabeth II and jazz legend Louis Armstrong, and the present control tower and several hangars were built in 1956 for another big event of that decade, the Melbourne Olympics.
The passenger terminal was opened in 1959 but the arrival of the jet age made clear that Essendon was struggling to handle bigger jets such as the Boeing 707.
The stream of celebrities continued in the sixties and included Roy Orbison, The Beatles and President Lyndon B. Johnson.
This period also saw the arrival of the first two Boeing 727s at Essendon and the start of domestic jet service.
But even as Essendon hosted royalty and rock stars, it was losing its crown as "Melbourne Airport" to the new development at Tullamarine.
International operations were transferred in July 1970 and domestic operations followed in June 1971.
There were still notable events such as air shows and in 1987 Kylie Minogue made her first music video there for the single "locomotion".
But it was privatisation of the airport in September 2001 that gave Essendon a new lease of life.
Melbourne's Beck and Fox families took a 99-year lease on the facility and immediately moved to develop some of the land around the airside facilities.
As well office developments and retail precincts such as such as DFO and Essendon Fields Central, the airport precinct is home to Australia's first Hyatt Place hotel and events centre, new hangars and string of 14 car dealerships that make Essendon an automotive retail hub.
Nonetheless, Fort says airport management is keen to marry the commercial developments on the 300 hectare site with its long history and cultural significance.
He points to a medical centre that sits in the former Air Traffic area approach control centre for Melbourne, which was world leading at the time.
"If you look at that building it's the typical old red bricks that you'd see in the 1950s, but it's been repurposed as a medical centre," he says.
The other big user of the airport today is the business jet sector, headed by operators Platinum and Execujet.
Fort says. "There are anywhere between 50 and 60 business jets on the airport at any time."
Fort says numbers are due to grow, with the airport's status as the closest airport to the city meaning there's "definitely a demand".
"For the corporate market, it's really in a great location," he says.
"We're closer to the CBD than Tullamarine. We can accept an international arrival and Border Force can do an off-terminal arrival.
"So basically, our corporate customers can land in their aircraft, clear customs, jump into their waiting vehicle and be in town within 20 minutes of touchdown
"It's very, very user-friendly for facilitating arrivals — or departures for that matter."
Fort says the airport would dearly love to build more hangars to help bring more of the business market in.
That would also benefit from a maintenance organisation on site that look after the aircraft, he says.
"There are couple of areas where we're investigating the development of more corporate hangars," he says.
"And not only can the corporates look at what we can do for them, but the smaller operators as well."
By Steve Creedy
---
About Steve Creedy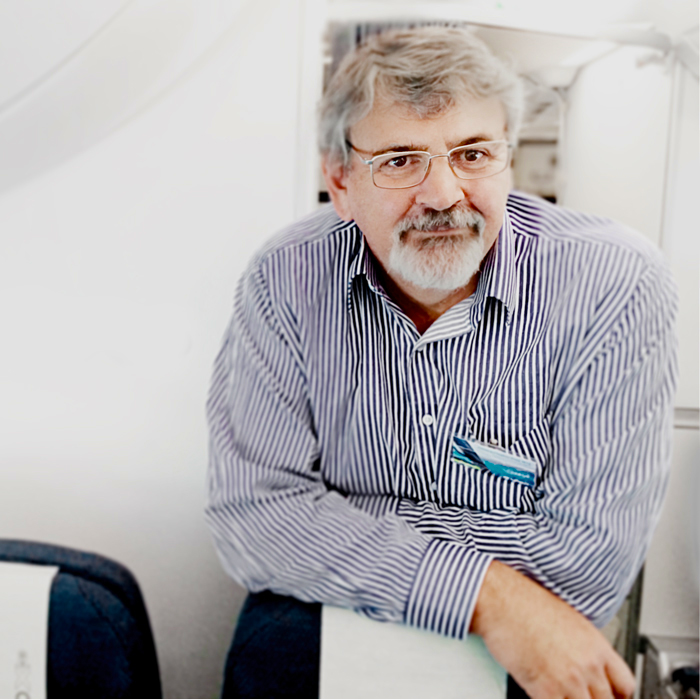 An award-winning journalist, Steve began covering aviation in the United States in the early nineties before returning to Australia later that decade and editing The Australian's aviation section for 17 years. He is editor of Airline Ratings and has co-authored books on industry initiatives aimed at reducing greenhouse emissions.
Steve has joined the AAA to write interesting and informative editorial on the aviation industry.