The much-anticipated confirmation of new Part 139 Aerodrome regulations was high on the agenda at the recent Australian Airports Association (AAA) inaugural safety forum in Melbourne.
About 200 people signed up for the forum, organised jointly by CASA and the AAA, and CASA Senior Standards Officer Darren Angelo said Part 139 and the manual of standards was a key area of interest for the aerodromes sector.
Whilst the Part 139 changes are not commencing for another 18 months, this month's safety forum is part of an extensive push by CASA to prepare industry for new regime – continuing its sustained attempts to communicate with every regulated airport in Australia in order to keep them informed of the pending changes.
"As industry prepares for the updated regulation, we are ensuring our internal training, systems and regulatory processes are updated and ready for the change,'' Darren said.
"There's an 18 month preparation period from the make date until the changed rules come into effect. Not every aerodrome will have to be fully compliant on day one, as a transition period will be in effect for some aspects."
One of the big changes will be the change from existing aerodrome certificates to a "scalable certificate".
The basic premise of scalability is that busier airports with more aircraft and passenger movements will face higher regulatory requirements.
"There are some technical changes in the manual of standards intended to more closely align Australia with ICAO requirements,'' Darren said.
"We're also introducing more outcome-based legislation. Rather than always being prescriptive, we're giving industry the outcome that needs to be achieved and they'll be responsible for how best to achieve it around their own individual requirements."
To help airports manage the change and in acknowledgment that some older aerodromes were built as far back as World War II and beyond, CASA will also introduce grandfathering provisions for some existing aerodrome facilities.  This means they can still operate with existing standards until they make the decision to upgrade or replace a facility.
"At that stage", says Darren, "the upgraded or replaced facility will have to comply with the new standards."
A big change for many airports under the new rules is the requirement for registered aerodromes to produce an aerodrome manual.
CASA is redeveloping its aerodrome manual template and will have an online manual building tool to help people, with the process with step-by-step guidance provided.
"We're trying to put a lot of support in place to minimise the change,'' Darren said.
"Registered aerodromes that don't have a manual today can build one quickly using this online tool, which will have all the pre-loaded text and guidance material on hand.
"All they will really need to do is tailor the sample text and guidance provided to reflect their particular aerodrome; their particular operations.
"Once the manual is accepted, they can print or publish a copy as it comes into effect, so it's a straight forward process using this tool.
"This is new to the industry, so we're making sure we have training and that platform ready go live by end of the 18-month pre-transition period."
CASA will also be looking for volunteers to test-drive the online tool to help refine it and prove its efficacy.
"We're hoping to trial the tool in advance with a few aerodromes to get their feedback so we can make the necessary improvements," Darren added.
"If using the tool is a positive experience for them, we expect word will spread throughout the industry and a higher level of utilisation will result.
The CASA standards officer says the aim is to make the transition as smooth as possible and says the AAA is a vital partner with its broad coverage of both regulated and unregulated aerodromes and its network of key stakeholders.
"The AAA has been very generous with opportunities to communicate to their membership through the conferences and the hosting of webinars.
"We're also facilitating our own communications programs where we're targeting aerodromes through social media as well as using mail and more traditional communications media."
Darren says CASA is aware that aerodromes are a unique sector in aviation in that a lot of them are local government operated with the aerodrome manager typically having to manage multiple responsibilities within a council.
CASA is aware that many aerodromes do not generate sufficient revenue to offset their maintenance and operating costs, so the authority has looked carefully at how it can change the regulatory requirements without imposing too much additional regulatory burden or significant increases to costs.
He believes the response so far has been encouraging given that "generally no-one enjoys regulatory change at the best of times".
"The team here at CASA has worked hard on being open and transparent from the start of the project; we've attempted to engage industry leaders in the development of the rules in order to get their buy-in,'' he said.
"For those changes which will have an impact, we've tried to be upfront as possible; such as with registered aerodromes regarding the aerodrome manual change."
By Steve Creedy
---
About Steve Creedy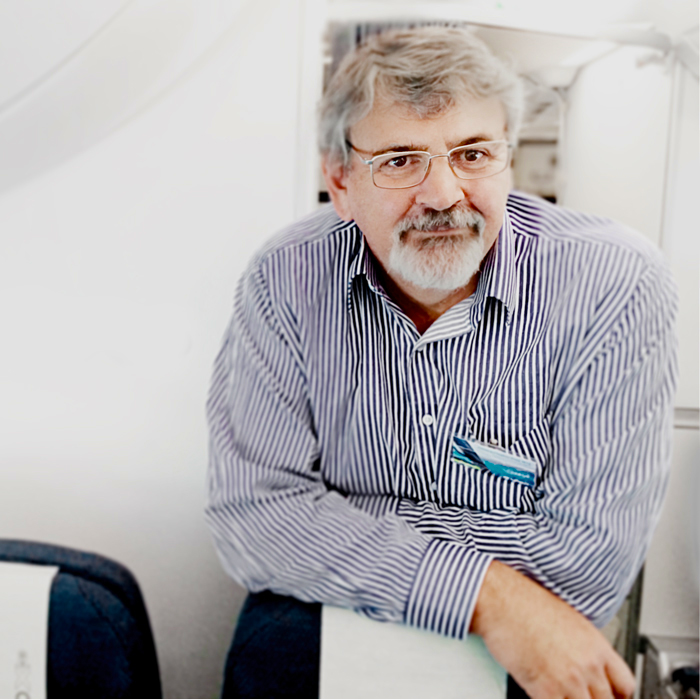 An award-winning journalist, Steve began covering aviation in the United States in the early nineties before returning to Australia later that decade and editing The Australian's aviation section for 17 years. He is editor of Airline Ratings and has co-authored books on industry initiatives aimed at reducing greenhouse emissions.
Steve has joined the AAA to write interesting and informative editorial on the aviation industry.