Changes are coming to security screening at Australia's airports and Melbourne Airport is ensuring it will be ready when they do.
A redevelopment of the airport's international screening area to boost capacity from seven lanes to 10 will also allow it to drop in computed tomography (CT) cabin baggage screening and advanced body scanners when they become available.
The airport is already trialling the technology and was recently able to showcase it to Prime Minister Malcolm Turnbull and Home Affairs Minister Peter Dutton as part of a post-budget doorstop.
The Australian government confirmed in the recent budget that body scanners will be introduced at regional airports as part of a $A294 million package that will also see cabin baggage screening upgraded to advanced x-ray equipment.
It said sophisticated new screening technology will be introduced at major and regional Australian airports, international mail centres and air cargo facilities over four years.
The politicians had a chance to see a CT scanner, which uses an x-ray camera that spins around the conveyor belt to shoot hundreds of images and build a 3-D picture of carry-on items, being tested in Melbourne's Terminal 4 and were obviously impressed.
New body scanners also allow airports to boost throughput with shorter dwell times and more efficient processing. They are also less of an imposition on passengers, who are no longer required to put their hands above their heads.
Airports are still in talks with the government about how the technology should be introduced but Melbourne Airport chief of aviation Simon Gandy believes equipment selection should be coordinated Australia-wide.
Gandy said the airport was now looking at how to source the right type of equipment and discussing the issue with the government.
Once that has been sorted, he says, the airport can get in touch with providers and see what sort manufacturing slots are available.
New requirements by the US in the wake of the 2017 laptop ban mean Australia is not the only country looking to upgrade its airport security equipment.
"It probably makes sense for Australia to look at it as a country,'' Gandy says.
"How do we go and procure this from an Australian perspective rather than individual airports having a foot race to manufacture it.
"I don't think that's the best way for Australia to win, to be quite frank.
"And we have obviously started discussions with the government and people like the AAA on what sort of coordinated approach we could take.''
The airport's new redevelopment will initially use existing x-ray and body scanner technology when completed in November, but passengers heading out during the Christmas peak will see a big improvement.
The design is based on the Smart Security initiative backed by the Airports Council International and designed to allow passengers to pass through security checkpoints with minimal inconvenience.
The additional three lanes increase capacity by more than 40 per cent, reflecting growth in international passengers at Melbourne in recent years that has seen numbers rise by 46 per cent since 2012.
The airport has added a new staff and goods screening point to take that function away from the existing screening lanes.
Gandy says having passengers and staff in the same lanes "just adds noise and complexity at times and you don't need it".
There is also a new automated tray handling system that will make it easier for passengers taking out the items they can't take through the body screening while improving efficiency.
These include parallel "divestment stations" that allow multiple passengers to simultaneously prepare and push their trays into the screening queue before heading through body screening.
This means an experienced traveller or passenger with very few items to submit for screening can 'jump the queue', while a passenger with more items to offload can take their time.
"You can have up to four or five people at any one time divesting their bits and pieces into trays,'' Gandy says.
"So, if you get someone with a complicated bag, they can take a bit more time than someone else without holding up the whole queue."
Gandy says it's important to recognise that travellers have different needs and give them control with options such as allowing them to divest their goods at their own pace without holding up others.
Relieving staff of the need to carry trays back and forth also makes life easier for them and Gandy estimates this will deliver about a 13 per cent efficiency gain.
Other changes include a relocated and bigger entry to departure security that is easier to find and an automated "Smart Gate" boarding pass check.
New aesthetics and lighting use a colour palette and materials designed to create a calming influence at what is often a stress point in a journey, and a sloping area prior to screening has been eliminated.
"We are very mindful that we don't need people queuing for long periods waiting for security,'' Gandy says.
"Our key here is to actually get people self-checking in as quickly they can, moving through whatever security processes we have in place as quickly as they can so they then go straight into the automated gates as border control.
"They then have time to sit and relax and get on the aircraft."
Like counterparts in other states, Melbourne is also looking at the role biometrics will play in security. Gandy says it is constantly looking at new technology as part of its role as a Smart Security airport and biometrics will be "absolutely part of our agenda over the next few years".
He points to the advances in facial recognition and the work done by border agencies in matching individuals with databases.
"We want to copy that and really start it much earlier in the piece,'' he says. "I don't think it will be too long before we start seeing facial recognition at the check-in area and earlier in the process if we can.
"Once you get that matching of face to documentation then you can use that right the way through the passenger's journey.''
By Steve Creedy
---
About Steve Creedy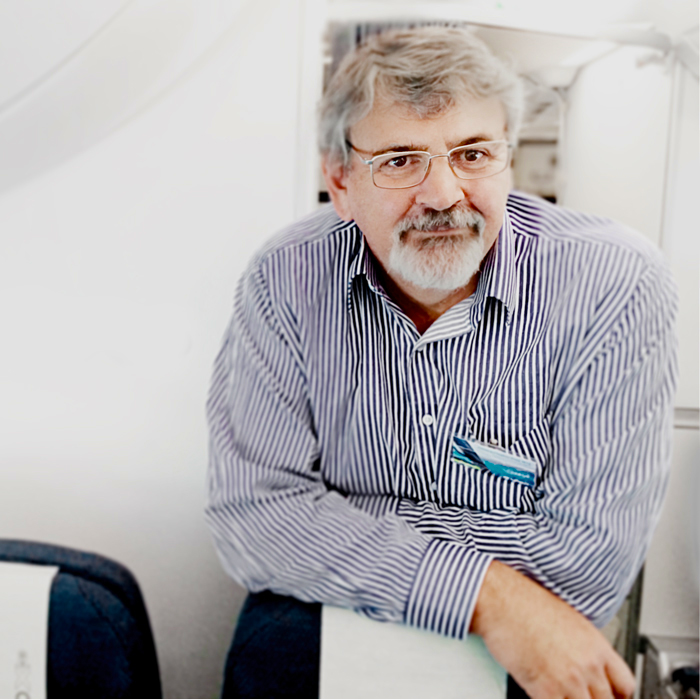 An award-winning journalist, Steve began covering aviation in the United States in the early nineties before returning to Australia later that decade and editing The Australian's aviation section for 17 years. He is editor of Airline Ratings and has co-authored books on industry initiatives aimed at reducing greenhouse emissions.
Steve has joined the AAA to write interesting and informative editorial on the aviation industry.