China may be the inbound tourism flavour of the decade, but Australia's peak tourism body has urged airports not to forget other promising markets such as India and the US.
Tourism in Australia is booming, growing four times faster than the overall economy with annual visitor numbers expected to almost double to 14.2 million by 2026.
Airlines by that stage are also expected to be flying an additional 11 million seats into Australia each year.
The industry is already worth $103 billion and its growing economic contribution to the nation is tracking ahead of expectations.
Tourism Australia executive general manager international Phillipa Harrison told the Australian Airports Association annual conference in Adelaide the industry was on track to exceed its low-end growth target of $115 billion by 2020 and was now expected to hit $130 billion by that date.
But she said there was still room to grow.
"In places like Barcelona there are three tourists to every resident,'' she said. "In Australia, it's still three residents to every one international guest so I think we're still in an OK space in this area.''
Tourism Australia concentrates on 16 core markets and has 160 partners around the world, including 20 airlines.
Ms Harrison said all were growing, with China this year set to overtake New Zealand as Australia's biggest inbound market. Chinese visitors also remained the biggest spenders, with expenditure averaging about $8000 each.
She said the US had overtaken the UK in terms of visitor numbers and there had been good growth from Indonesia and India, with the latter seeing double-digit growth for the last four years.
"We think there's a lot to do in the aviation space from India,'' she said.
"We need more direct flights.  We get 300,000 visitors from there (but) the middle class is 300 million people, so we think there is still a lot of potential in that market.''
Tourism Australia's research on why people visit Australia found safety and security was the top driver, followed by nature and wildlife, value for money and food and wine. Other tourism drivers included history and heritage and coastal and aquatic experiences.
A surprising finding was that Australia ranked poorly in terms of food and wine with people who had never been here but came in number two behind France with those who had visited.
This prompted Tourism Australia to focus on promoting the nation's food and wine expertise as part of its long-term "There's nothing like Australia'' campaign.
Ms Harrison revealed the next big focus would be on nature and wildlife while work was also underway to attract business events, including to regional Australia, as well as to promote indigenous Australia and youth travel.
The tourism body was also working to counter a perception in the US that Australia is too far away and it takes too long to get here.
She said Australia ranked number five in terms of the number of US travellers who aspired to visit the country but dropped to 25th when it came to people who actually visited.
Australia now had 125 weekly flights from the US as well as a range of one one-stop connections through New Zealand, the Middle East and Asia.
"We think there's an opportunity to just galvanise the US market and start converting that business in a way we really haven't seen change since Paul Hogan did the shrimp on the barbie campaign many years ago,'' she said.
"So watch this space. We're going to be very, very active in the US market from January this year… we've got some really fun, exciting campaign activity coming up that really speaks to the irreverence of the Australian character and I think it's going to have quite a bit of cut through.''
She said Tourism Australia was now looking at long-term goals beyond its current 2020 plan in areas such as digital transformation.
"The way that consumers research, plan and book travel has changed and we need to make sure we're at the forefront of where they're making those decisions,'' she said.
Another interesting change being tracked by the tourism body is in the mix of travellers coming from western and eastern countries.
In 2009, 37 percent came from the east and 63 percent from the west but that is expected to reverse by 2030 to a 60:40 ration in favour of the east.
"And that doesn't mean the west is declining,'' Ms Harrison said.
"It just means the growth opportunities are in Asia, so we are very much becoming an Asian travel destination."
By Steve Creedy
---
About Steve Creedy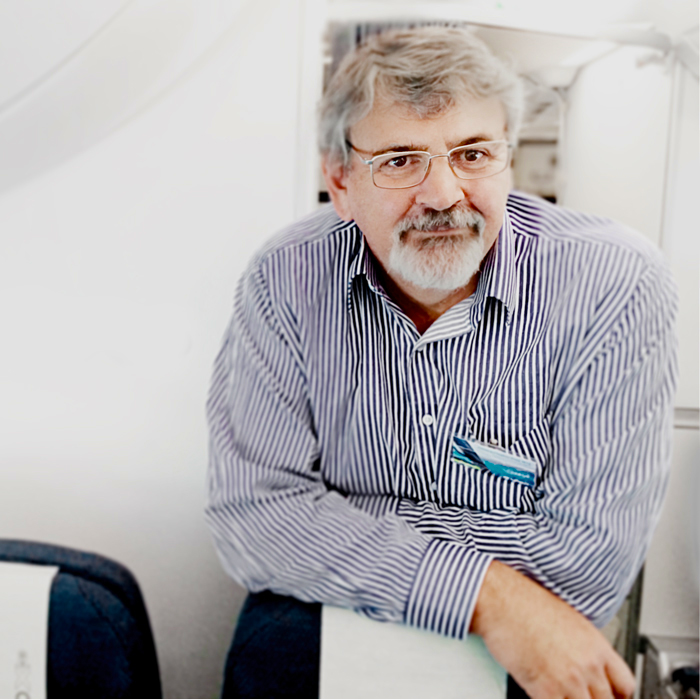 An award-winning journalist, Steve began covering aviation in the United States in the early nineties before returning to Australia later that decade and editing The Australian's aviation section for 17 years. He is editor of Airline Ratings and has co-authored books on industry initiatives aimed at reducing greenhouse emissions.
Steve has joined the AAA to write interesting and informative editorial on the aviation industry.